The PET Image Loading (in this case of the normalized data) and the Reference Image Loading have been described above.
In the example illustrated below a normalized dynamic PIB PET was loaded, and PET is used as Masking method. The Species is set to HUMAN BRAIN for adequate presets.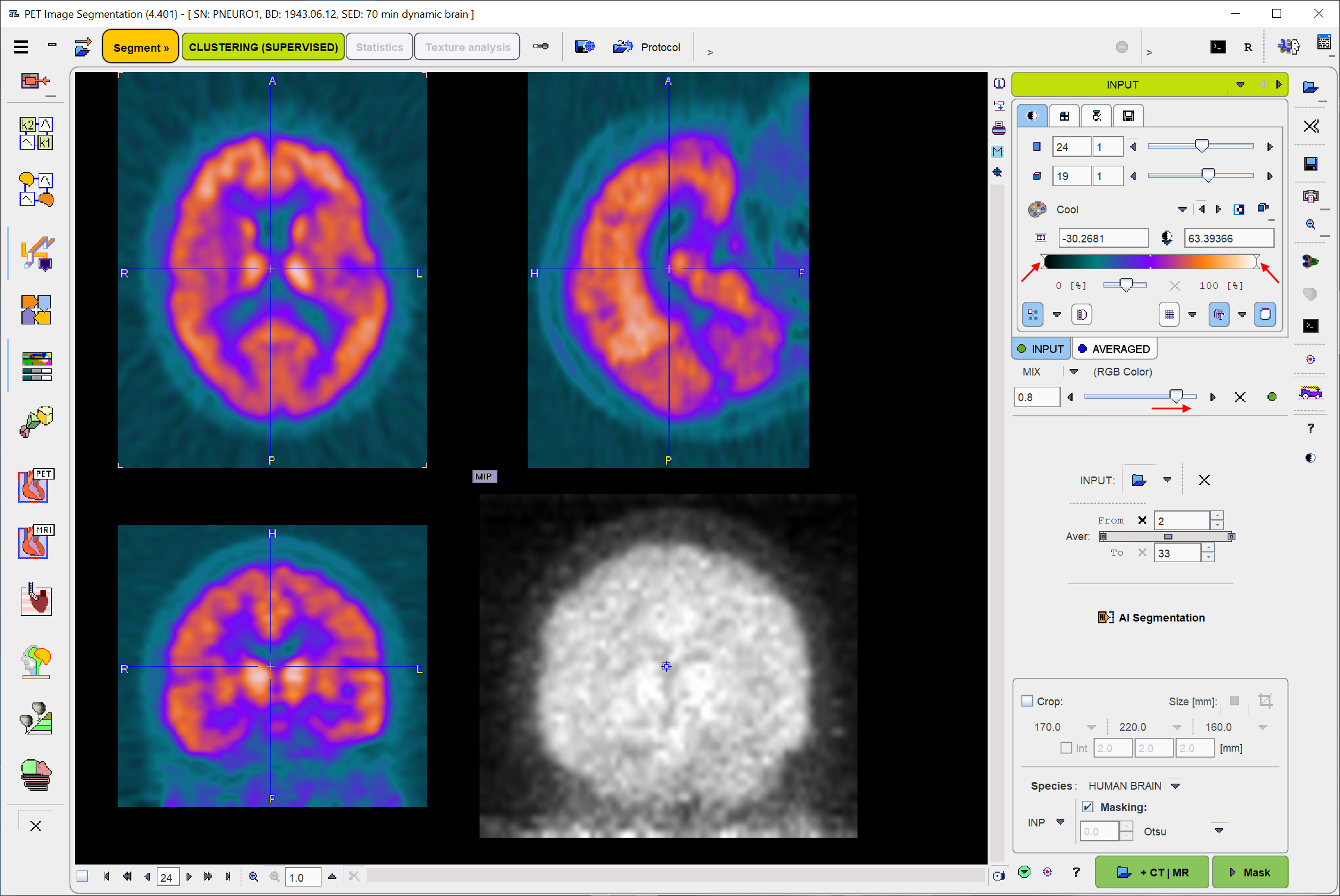 In absence of matched anatomical images, proceed with the Mask button to start the mask creation and arrive at the MASK panel.