The layout of the second panel depends on the settings on the PET panel (see above). The situation illustrated below represents the situation of PET-based masking. The panel is titled CT | MR, and in the lower right there is only one action button Create PET mask. Other configurations are described here.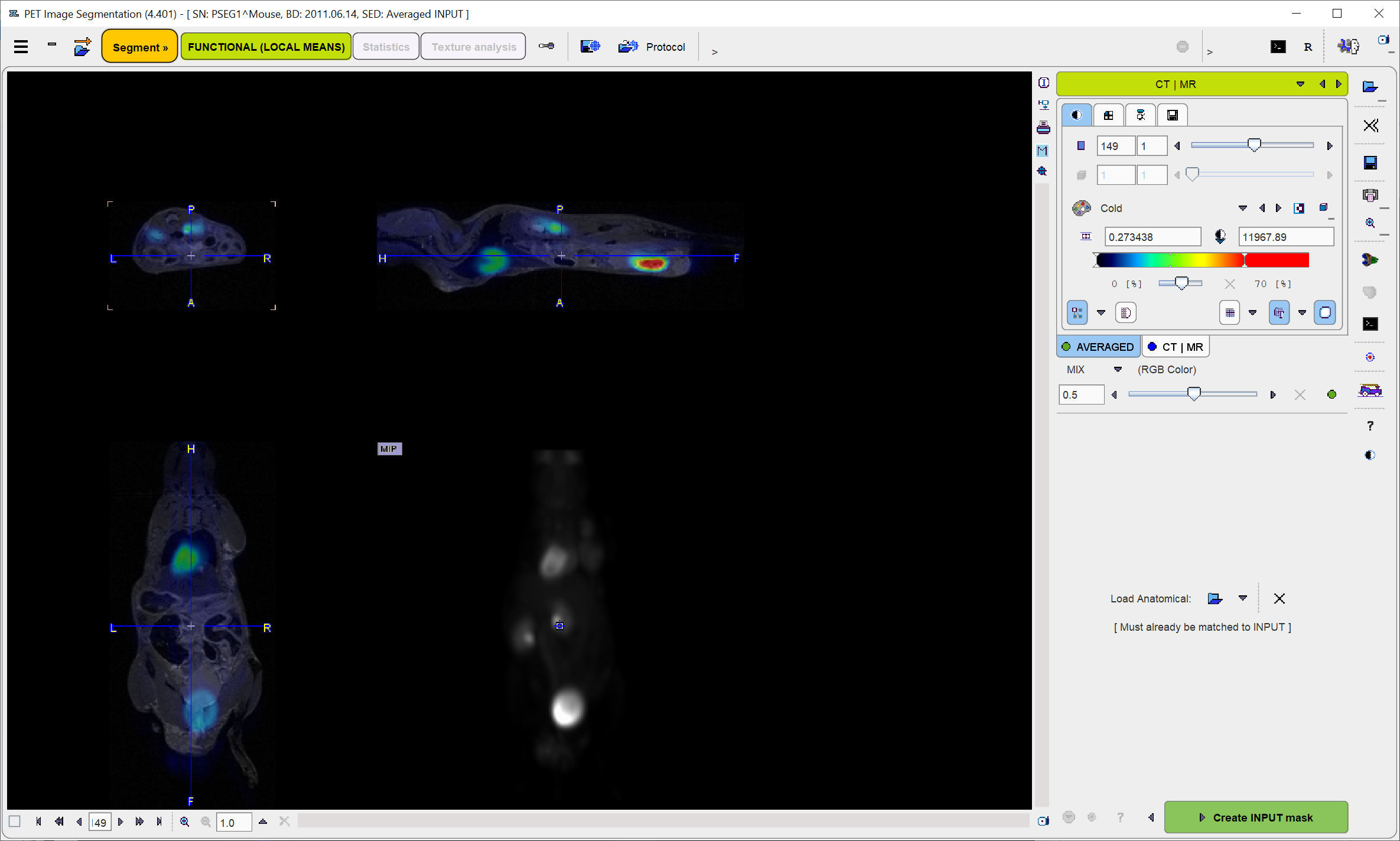 On this panel, the MR or CT image have to be loaded and the mask configured, if MR or CT based masking was selected on the PET panel.
Processing is continued by activating the action button in the lower right, Create PET mask in the example shown. The result is displayed on the next panel MASK.