The Generate button in the Image data results panel allows creating image data with the specified Resolution.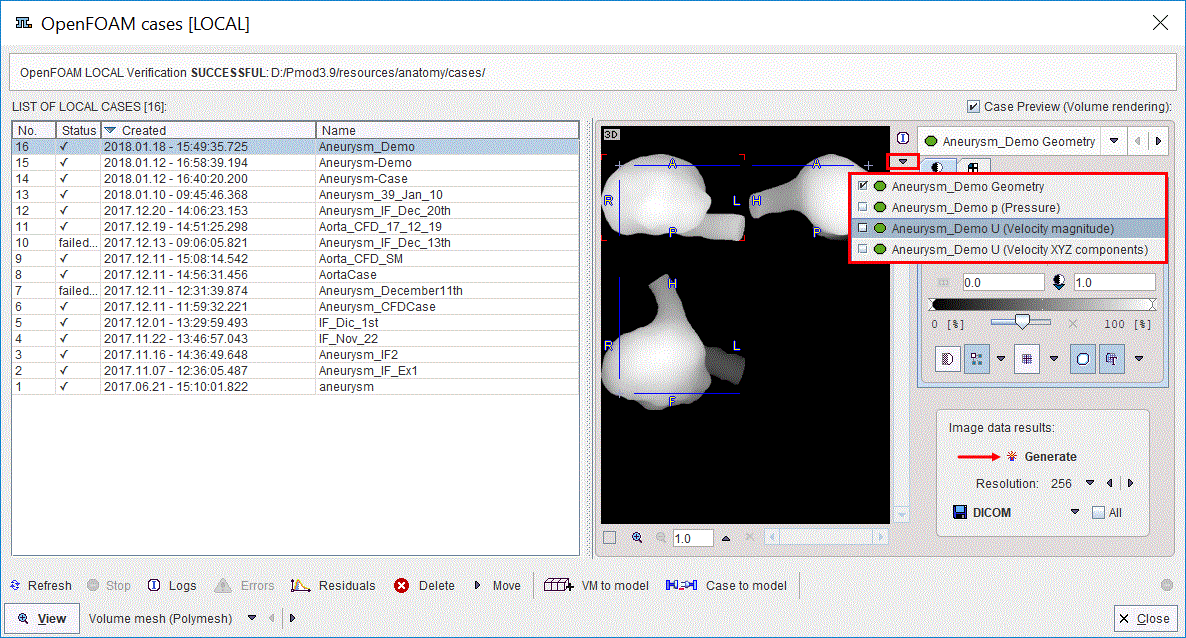 Four image series are created: Geometry, p (Pressure), U (Velocity magnitude), U (Velocity XYZ components).
Use the Save icon to save the currently shown series in any of the supported formats. If the All box is checked, all image series are saved in separate files with the specified resolution.