Volumes of Interest
Volumes-of-interest can also be rendered by P3D. One application is the visualization of VOIs independent of an image study. To this end the VOI file is selected with the button indicated below on the Input tab.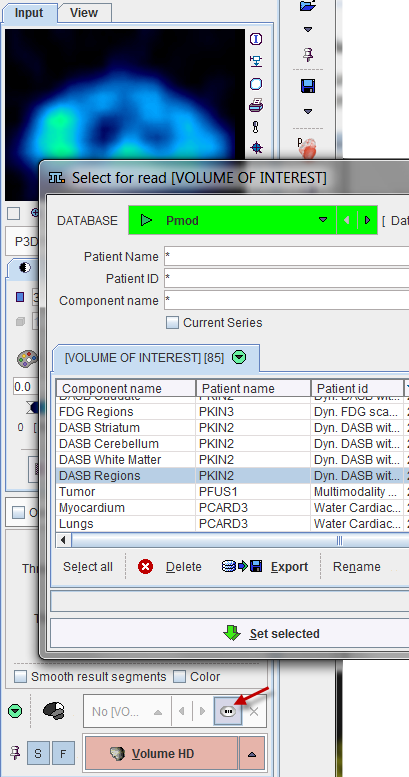 For rendering VOIs, there are two choices available, VOIs [Stripes] and VOIs [Surface].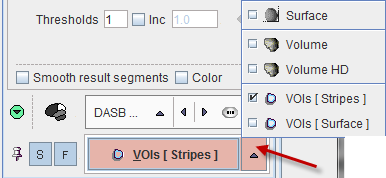 When starting the rendering, a dialog window is opened to enable smoothing of the VOI information.

The results of both rendering types are illustrated below. Note that each VOI results in an object which can be selected in the tree and modified.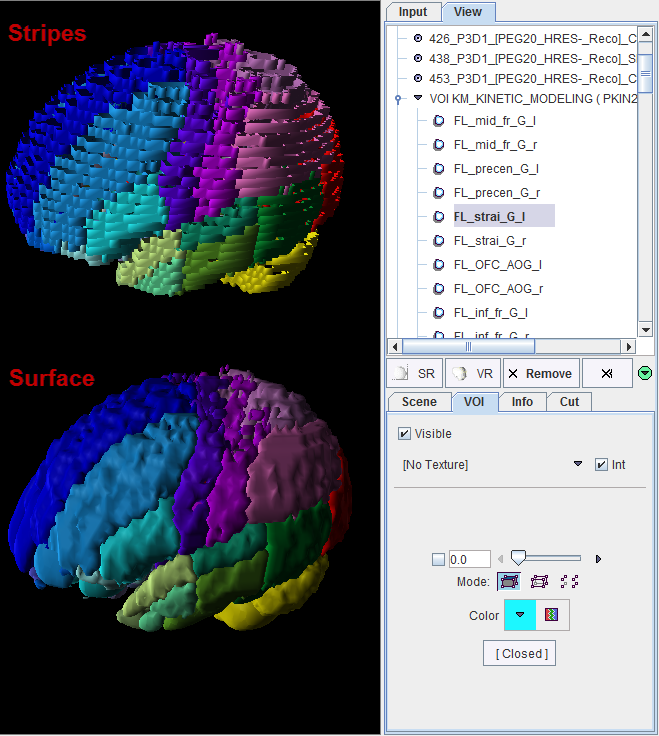 In case a VOI was used for restricting an image segmentation, it is rendered together with the segment and will also be available in the object tree.
In P3D there is the possibility of rendering dynamic VOIs. Select the VOI file. When no image is loaded, the activation of one of the VOIs rendering options opens a dialog window as shown below: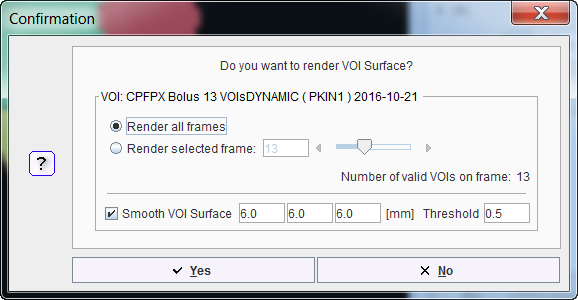 When the Render all frames radio button is enabled, the entire set of VOIs will be rendered. With Render selected frame, the user can select the frame which VOIs are going to be rendered. Additionally, the VOIs surface can be smoothed if the Smooth VOI Surface is checked
Note: When the P3D option has been purchased, the 3D rendering of the VOIs can also directly be initiated from the VOI definition tool.