The Input image loading, time averaging and cropping are performed on the first layout INPUT of the Brain Atlas Adjustment page exactly as described for the dual-modality workflow above.
The only difference is, that the Anatomical modality is not available and the radio button therefore set to None.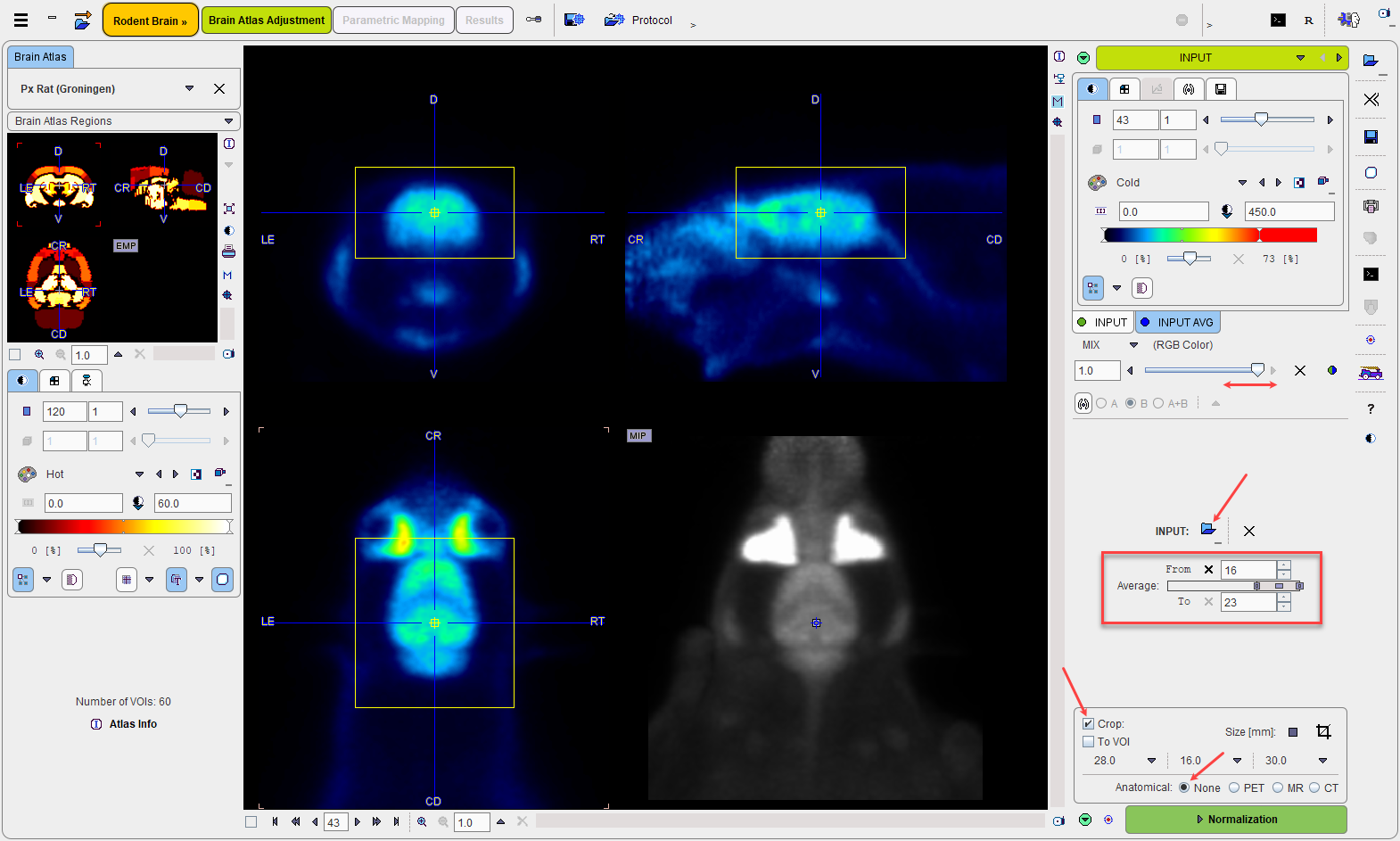 Activate the Normalization action button in the lower right to proceed to the NORMALIZATION layout.