The first step in the building process consists in creating a new empty model on the Models page. This can be easily achieved by activating the Create new model icon

as illustrated below: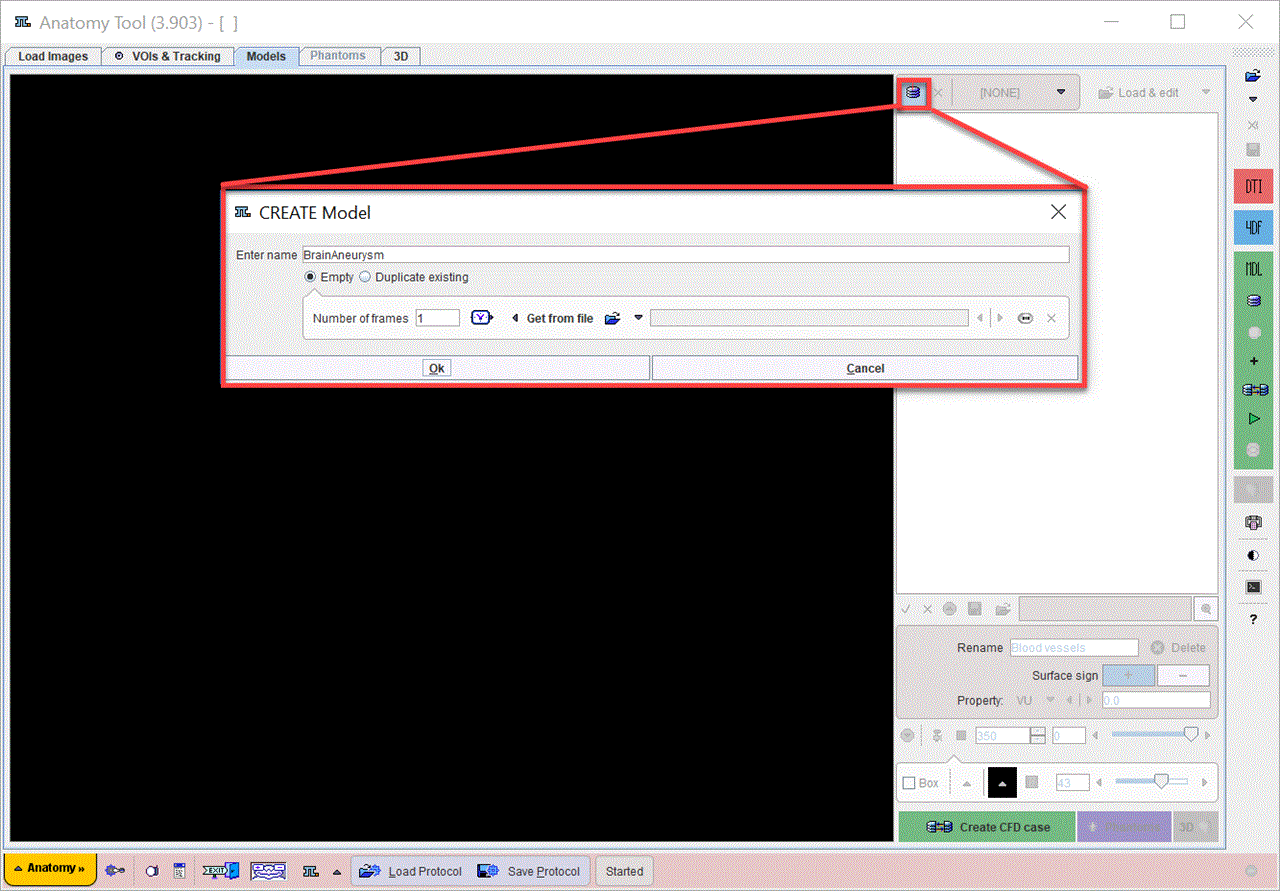 A dialog window opens and allows defining the name and the timing of the series. The name of the model is defined in the Enter name filed: e.g.BrainAneurysm. Use the Empty radio button to create an empty model.
The Duplicate existing radio button allows making an exact copy of one of existing models in the list as illustrated below: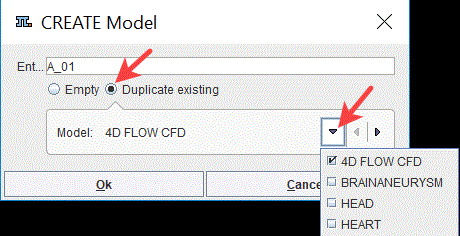 The duplicated model will be stored with the new name provided in the Enter name field. The modifications done in the duplicated model will not affect the source model.
Continue with the time definition for the model.