Start on the Model page by selecting a model and then the elements in the model tree to be visualized in 3D.
In the example illustrated below the Muscles/Left heart branch in the HEART model tree is selected for exploration: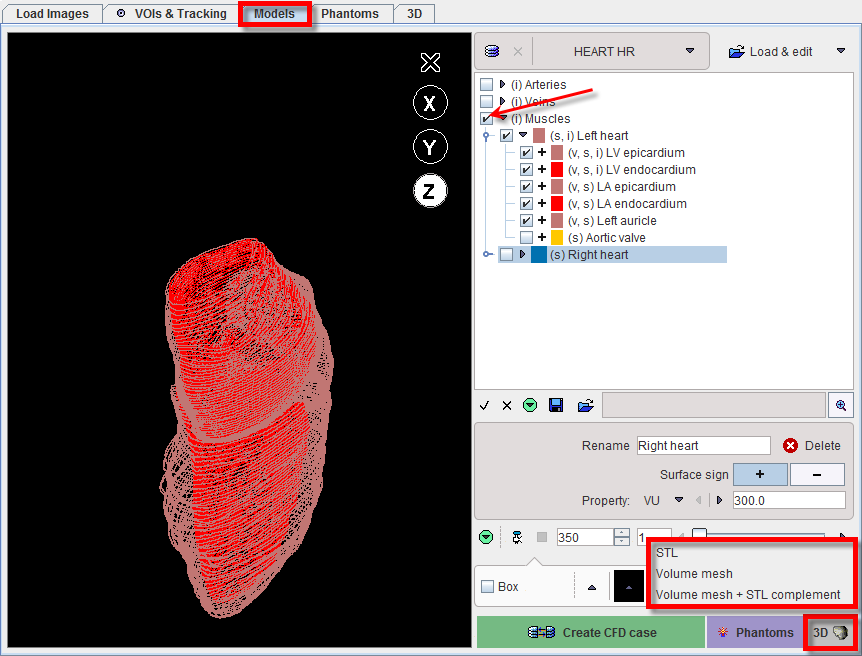 Activate the 3D

button to start the interactive exploration of the model.
The program will render the selected elements of the model and show them in the 3D page as: STL, Volume Mesh or Volume Mesh +STL complement.
The STL rendering result is illustrated below: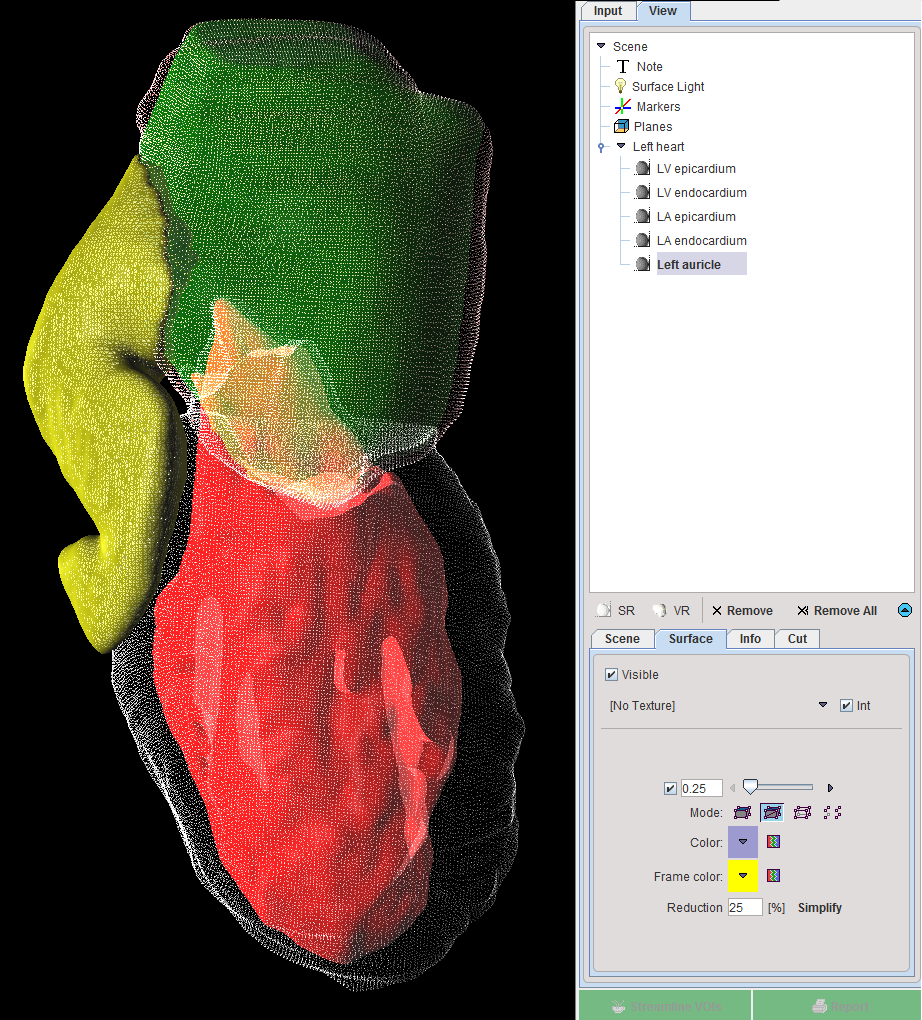 Note that default properties of the elements in the 3D View tree were changed for exploration purposes. Please refer to the PMOD 3D Rendering Tool Users Guide for rendering-related information.