The first step is to create a new model on the Models page. This can be done most easily by activating the + button in the taskbar and selecting the VOIs file followed by choosing Create new model in the dialog window as illustrated below.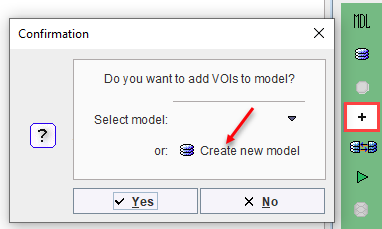 A dialog window opens for defining the name and the timing of the series.

Timing from Existing Dynamic Image
The timing may be extracted from an actual image by selecting it with the open button and then activating Get from file. The image is read and displayed in a window.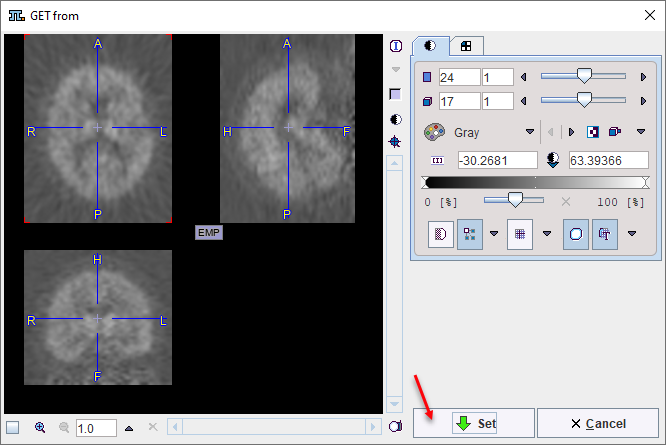 After confirmation with Set the timing is opened for editing and confirmation with Ok.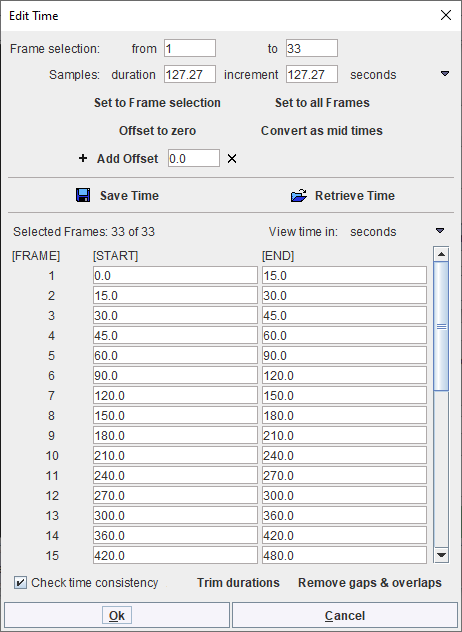 Timing Specified per Dialog Window
The alternative way for timing definition is entering the Number of frames and opening the timing window illustrated below with the button:

When closing the model creation window with Ok, another window appears, requesting model settings. In this context it is easier to avoid loading the image, so it can be removed from Edit VOIs Image file A with the x button.

After closing with Set and Load the model is ready for the VOIs to be added. To do so, please confirm the dialog window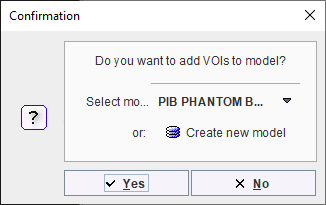 with Yes.
Note: The timing specified should exactly correspond to the timing of the TACs.