At this time the model is prepared and shown on the Models page. The left area provides an impression of the VOIs, the right area the incorporated structures in a tree arrangement. Note the indicated arrow button for unfolding/collapsing the tree, and the buttons for checking/unchecking all the structures.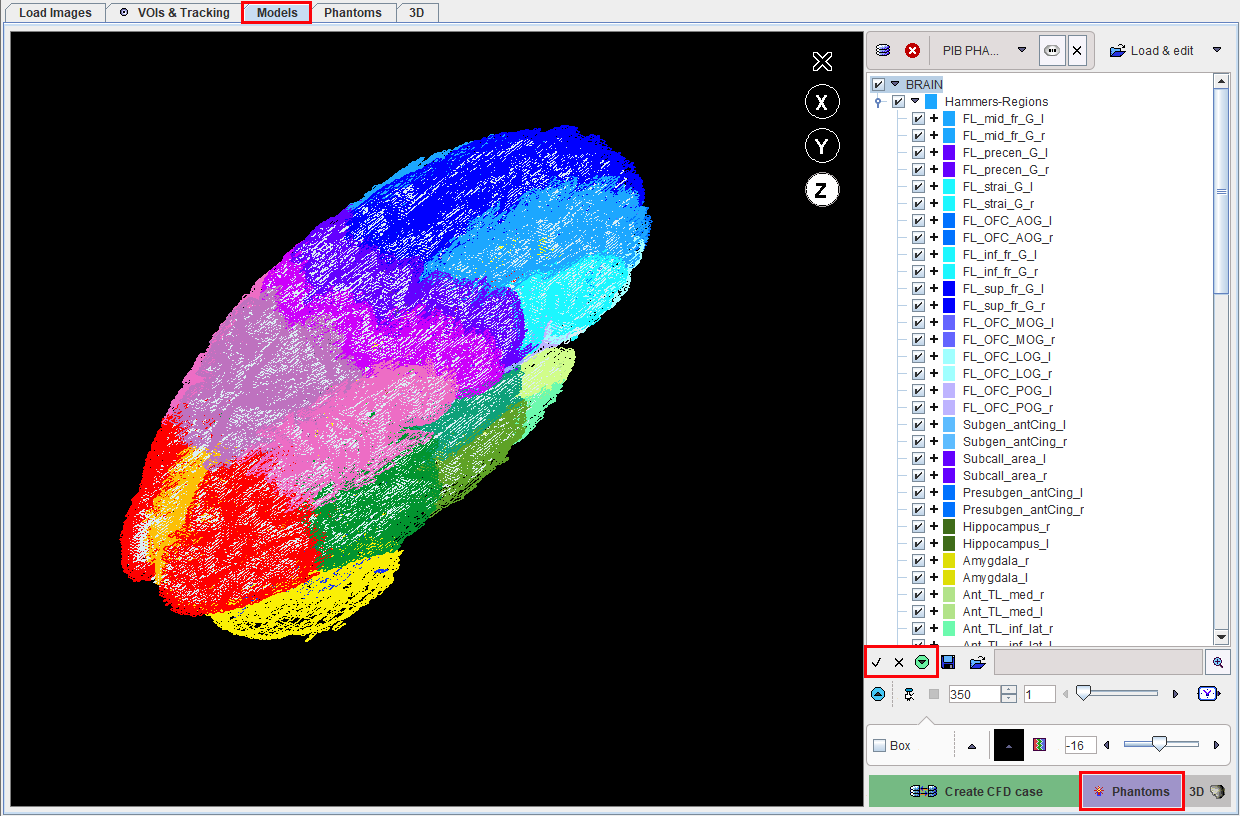 It is important that all structures relevant for the phantom images are checked.
Please continue with the Phantoms button.