The Pixel Dump script serves for visualizing the distribution of pixel values in VOIs by means of histograms.
Pixel Dump Configuration
The loaded pixel dump is selected with the Data choice. The contents analyzed in order to list the included VOIs.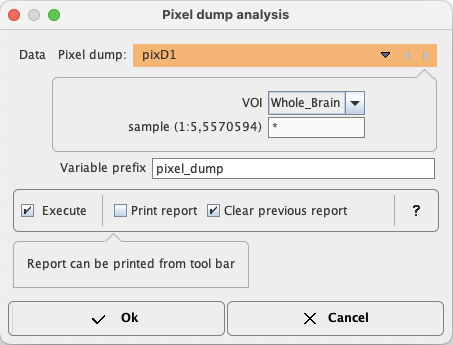 Pixel Dump Results
After selecting a VOI and running the analysis, two plots are generated: a Histogram as illustrated below,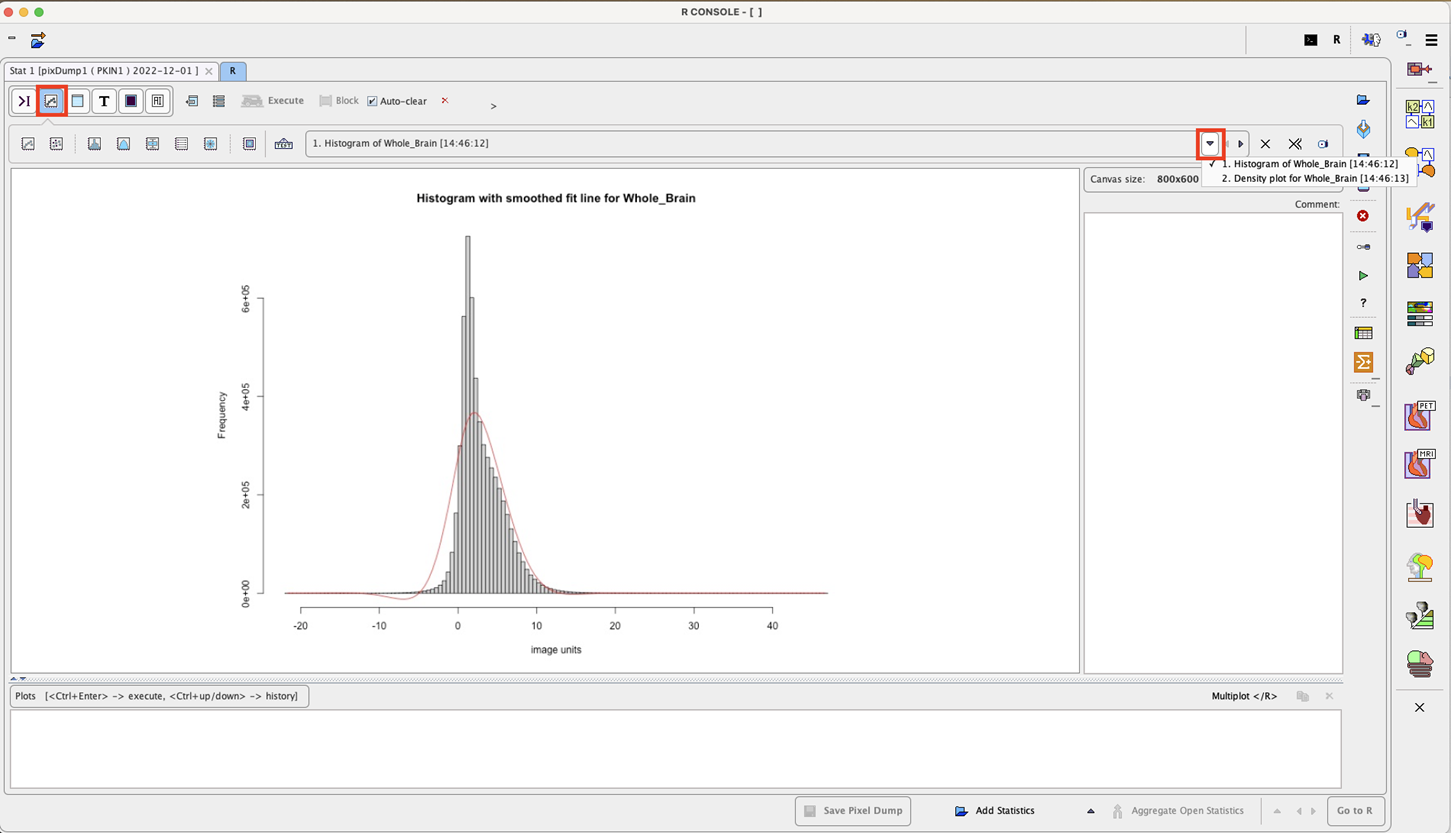 and a Kernel Density Plot which is often a much more effective way to view the distribution of a variable.