When saving components such as VOIs to the database, they are attached to an the image series they were derived from (if applicable). In the database loading user interface they can be listed and exported by first selecting an image series, and then switching the panel at the lower bottom to Components Administration. In the example below 15 components were saved, amounting to 16 components including the image itself.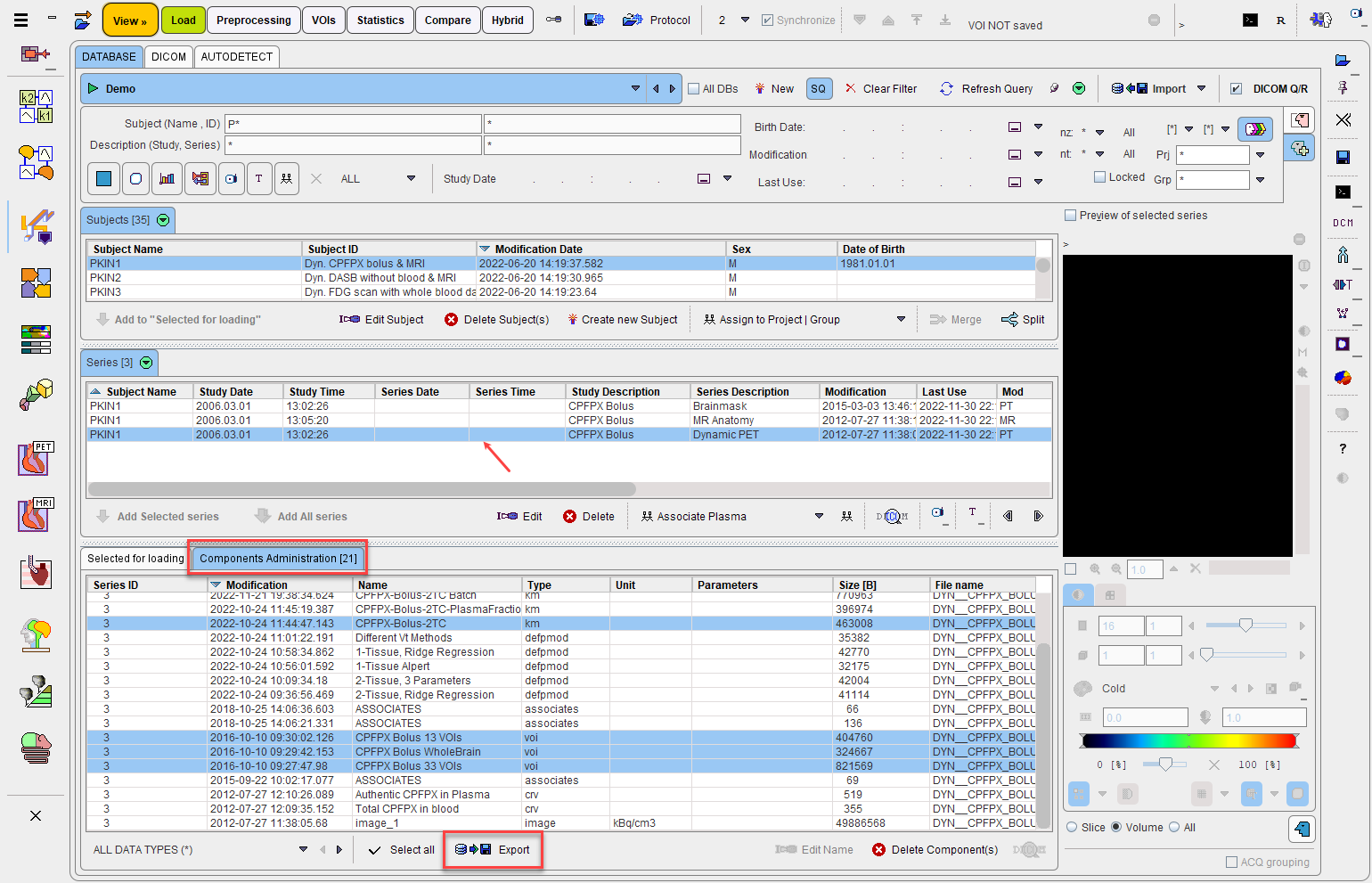 Components can be exported by simply selecting them in the Components Administration list and activating the Export button. Similar to the Image Export a dialog window is shown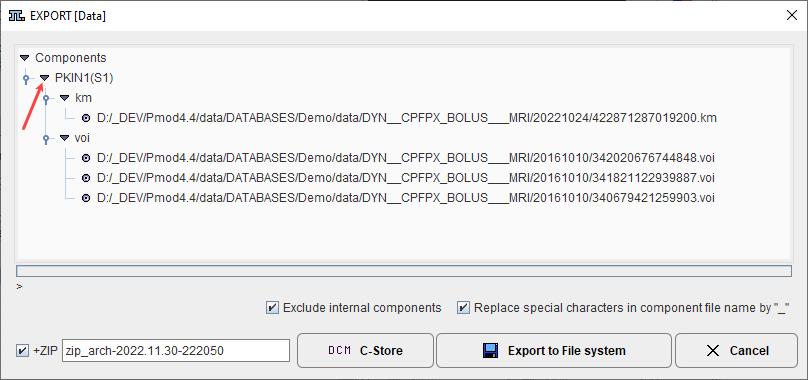 which indicates the selected information and allows saving or transferring it.