PMOD supports automatic image association using the Project field. The Project field assignment can be done manually on the DB Load page for each image series using the Assign to Project | Group option as illustrated below: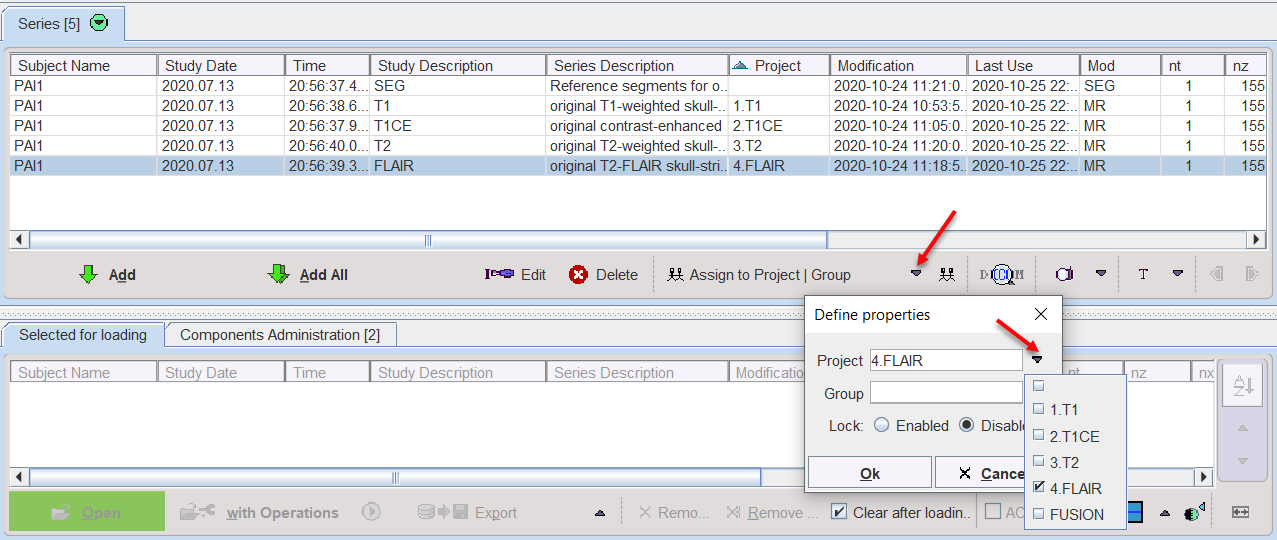 Use the Project text field to edit the project name or select one of the already available projects. Each time a new project name is used it will be automatically added to the selection list. Confirm the setting with the OK button.
PMOD support automatic project assignment when importing by Autodetect images using the incoming folder. Please refer to the dedicated section described in details here.
With all the Project definitions available select the entries in the subjects list and activate the Associate Image Automatically option available under the Subjects list in the DB Load page as illustrated below: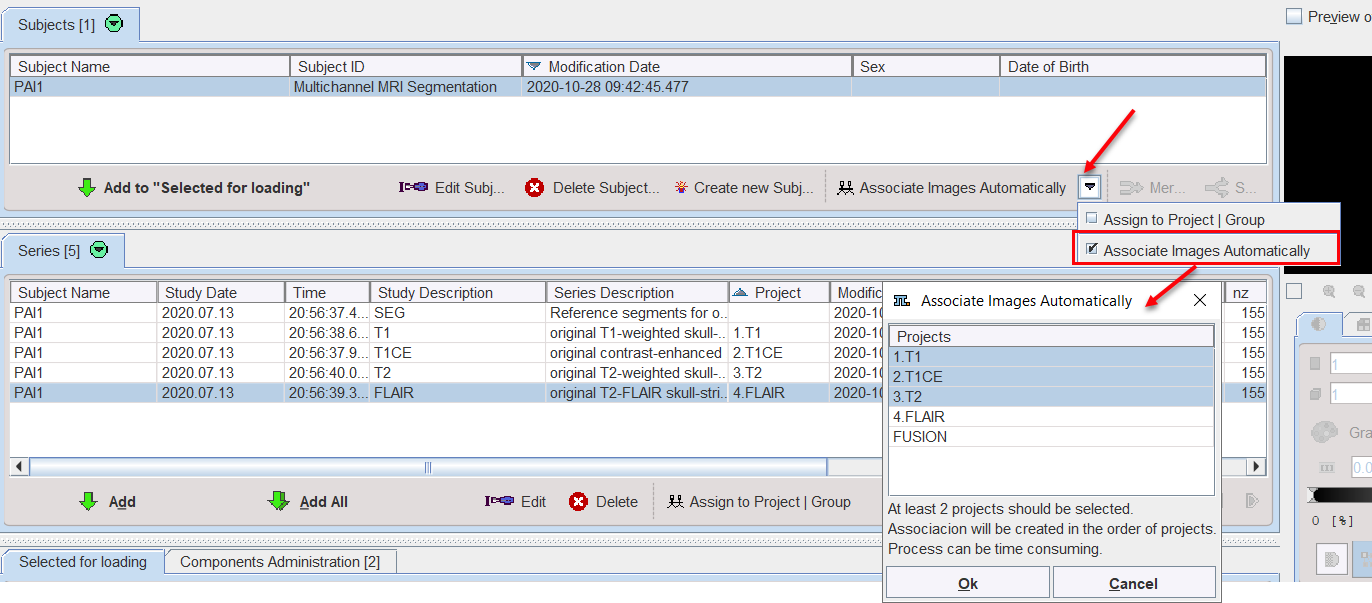 It is mandatory to select at least 2 projects. The association is generated in ascending order of the selected projects for the selected subjects. Please note that when multiple subjects are involved the process might become very time consuming. The main application is represented by the preparation of the training set for the machine learning.