The images are reoriented, and the resulting transformation parameters shown in the reslicing tab. The results of the SA orientation for the STRESS study is illustrated below in the upper row: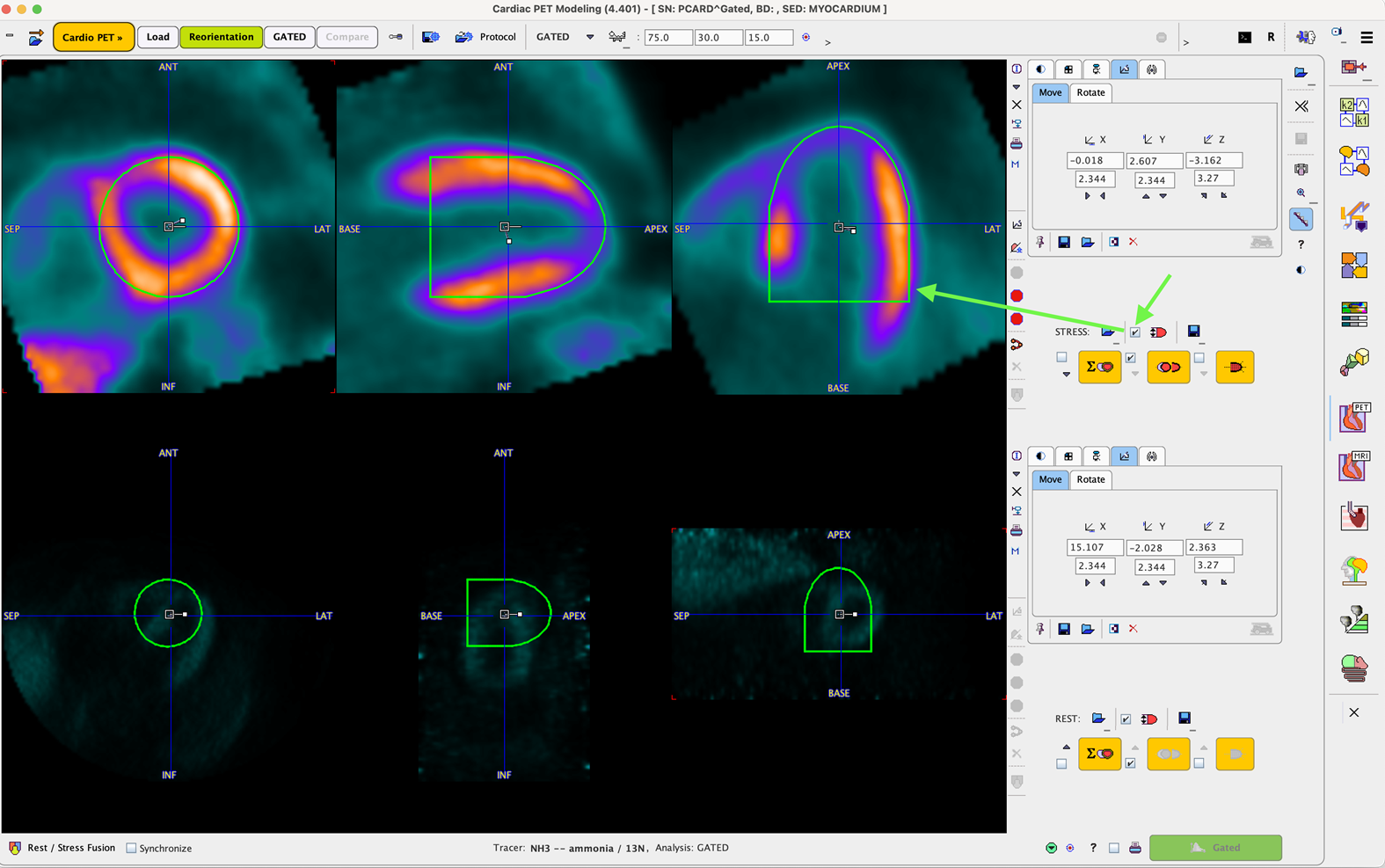 The View model size VOI box is enabled for both the STRESS and REST studies.
If the automatic reorientation returns an inadequate result please fine-tune manually as explained previously.
Once the right orientation for the STRESS study has been found use the arrow below the Heart standard orientation box to copy the short axis transformation to the rest study. After the transformation is copied, the REST images are immediately resliced: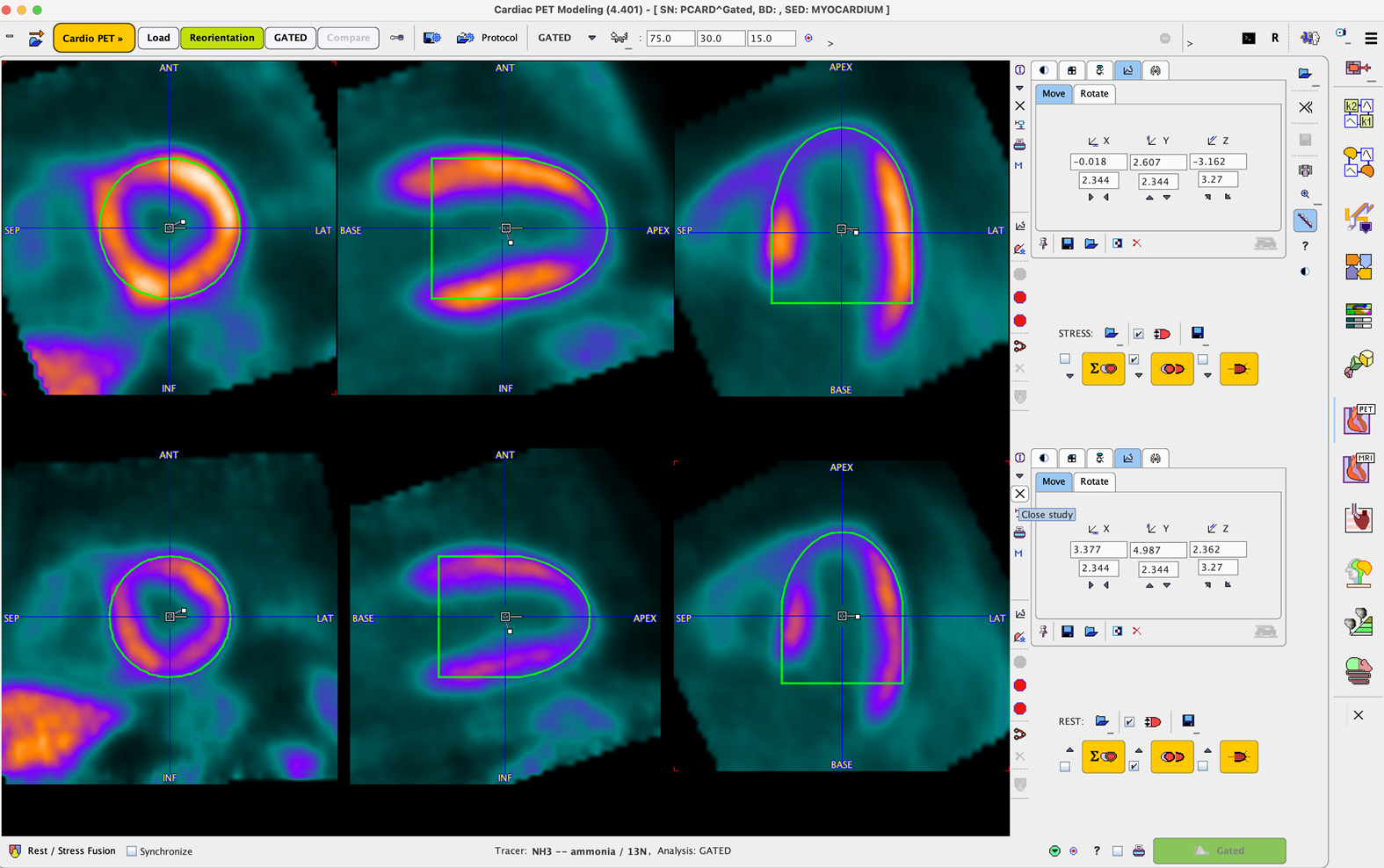 Standard Cardiological Report Page
When the images are in proper SA orientation, a Stress-Rest comparison report can be generated from the averaged data using the report button located left to the Gated Analysis button.

When the box close to the report button is enabled the color table will be scaled to global Stress and Rest maximum.
There are various options for the report generation as illustrated in the capture below:

The report layout is organized in three main sections: the upper section shows 14 slices in SA orientation of the Stress study and the corresponding slices of the Rest study; the middle section displays the 7 Stress and Rest slices in vertical long axis orientation; the bottom section shows 7 Stress and the corresponding Rest slices in the horizontal long axes orientation.
As usual, the report can be annotated, printed or captured in different formats and sizes.
After the images have been brought into standard short axis orientation, continue with the definition of the myocardium contours by activating the

button. Again, if the "automatic" check is on, this step is immediately performed.