A skeleton object consists of a VOI (VOICARD Skeleton) and path vectors (Path). Each of the skeleton components has its own properties and define how the component is represented in the scene.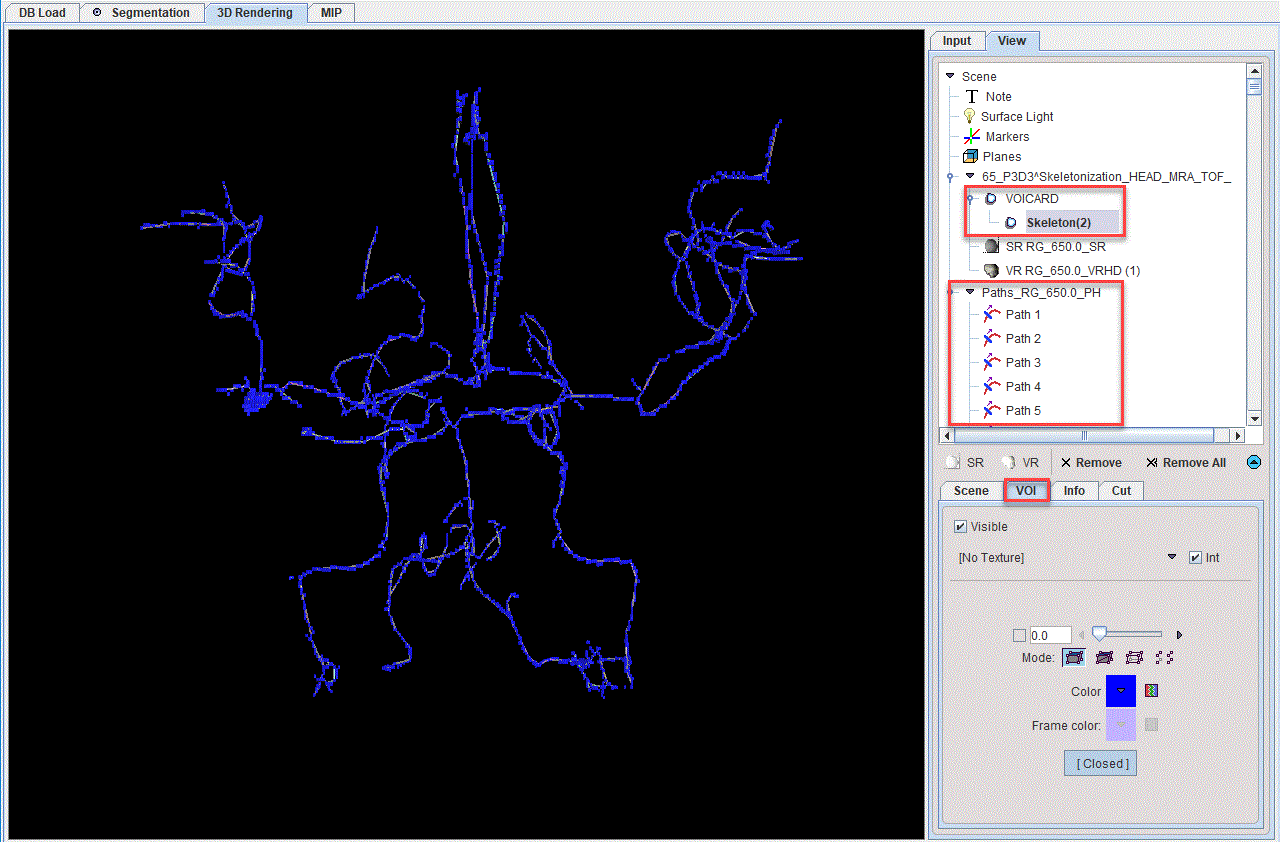 VOI Skeleton Properties
The Visible box determines whether or not the VOI object is shown. The texture selection allows switching off texturing (No Texture), or to select one of the loaded image series for coloring the VOI object. Int enables interpolation of the texture information. If no texture is active, the VOI color can be defined using the Color selection.
The Modes and the transparency option available for the VOI rendering are identical to the ones described for the surface rendering objects.
The Closed button enables the closure of the VOI shape.
Path Properties
The Visible box determines whether or not the path vectors belonging to the Paths tree are shown. The Selected Only allows visualizing only the selected path in the tree: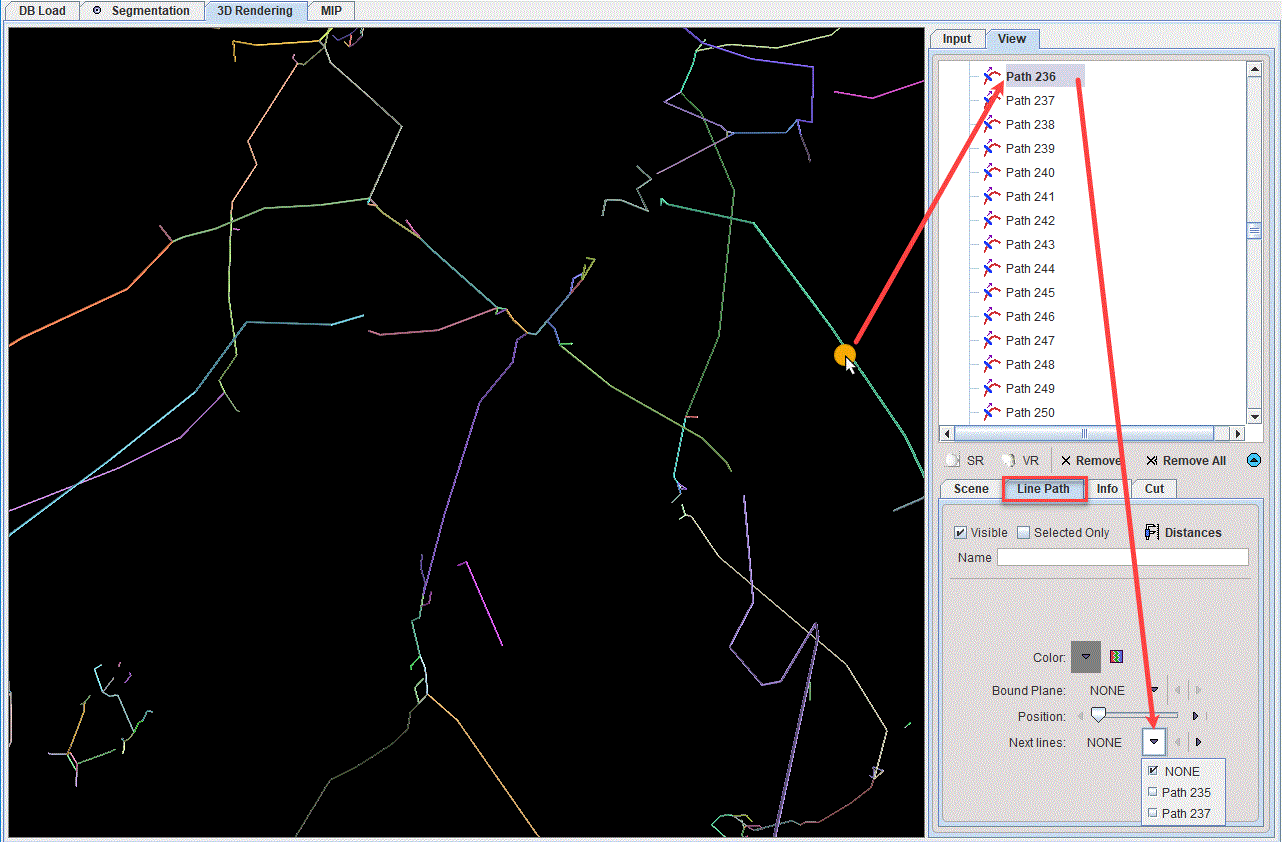 When an image plane object is defined it can be tighten to the selected path line in the tree setting the Bound Plane selection from None to the plane. The selected plane will be placed perpendicular to the line path. The Position slider allows moving the selected plane along the active Path in the View tree. The plane bound to the path remains orthogonal to it when being moved along the path.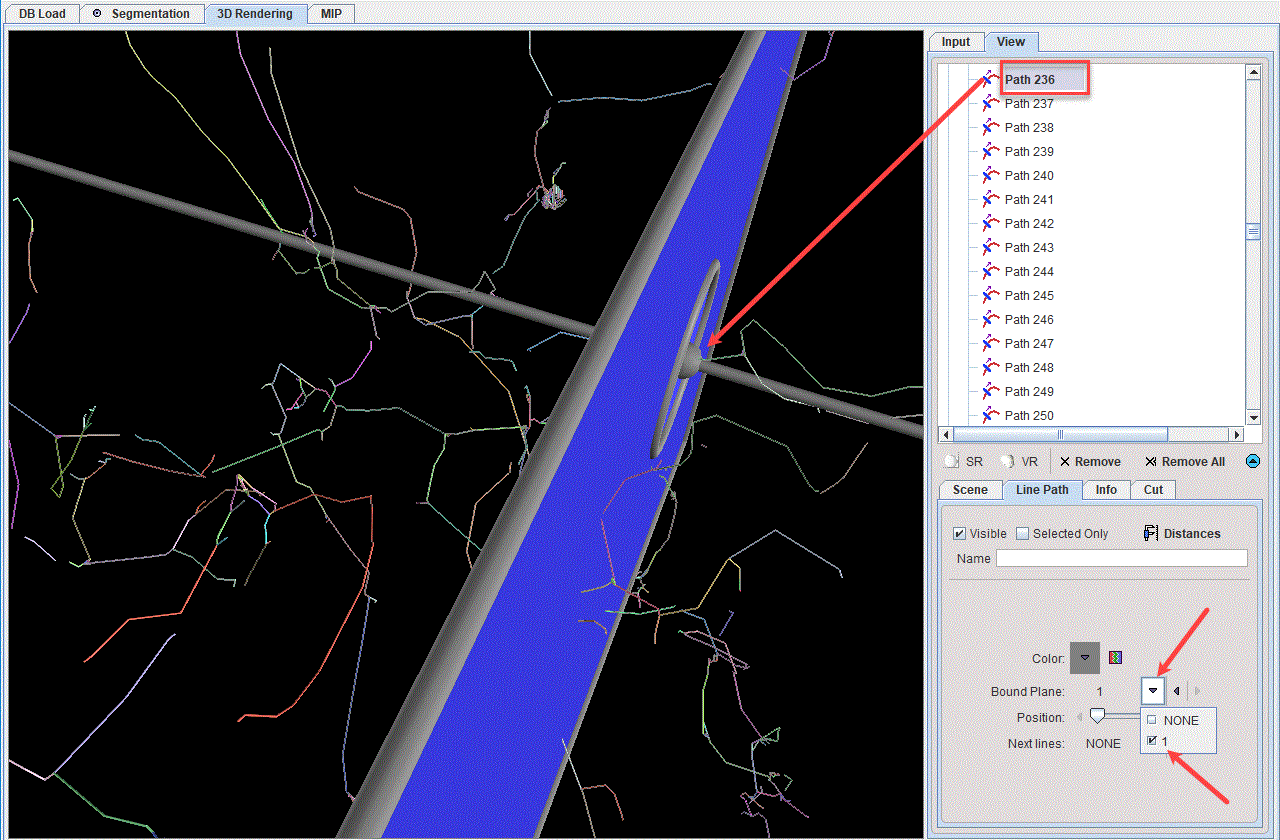 The Next lines option lists the closest neighbor paths available for the currently active one.
Note: It is recommended to turn off all the VOIs, SR and VR objects in the scene when selecting an active path for plane binding.