Rendering of the segments in the list is selective. A number of entries needs to be selected first, and then Render selected applied.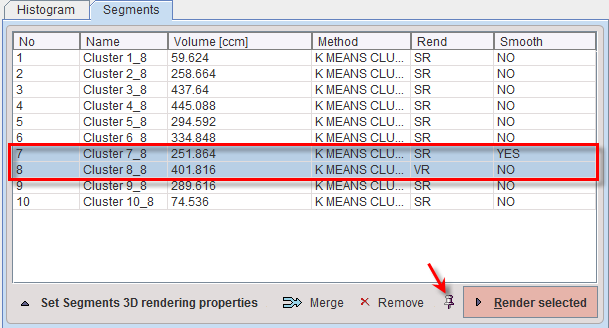 CAVEAT: As long as the "Append" pushpin indicated above is not activated, the 3D scene is cleared before each rendering. Please enable the pushpin

for incrementally building up the scene.
The results are shown on the 3D Rendering page.