When arriving at the MASK panel, the display shows a fusion of the average PET with the generated MASK.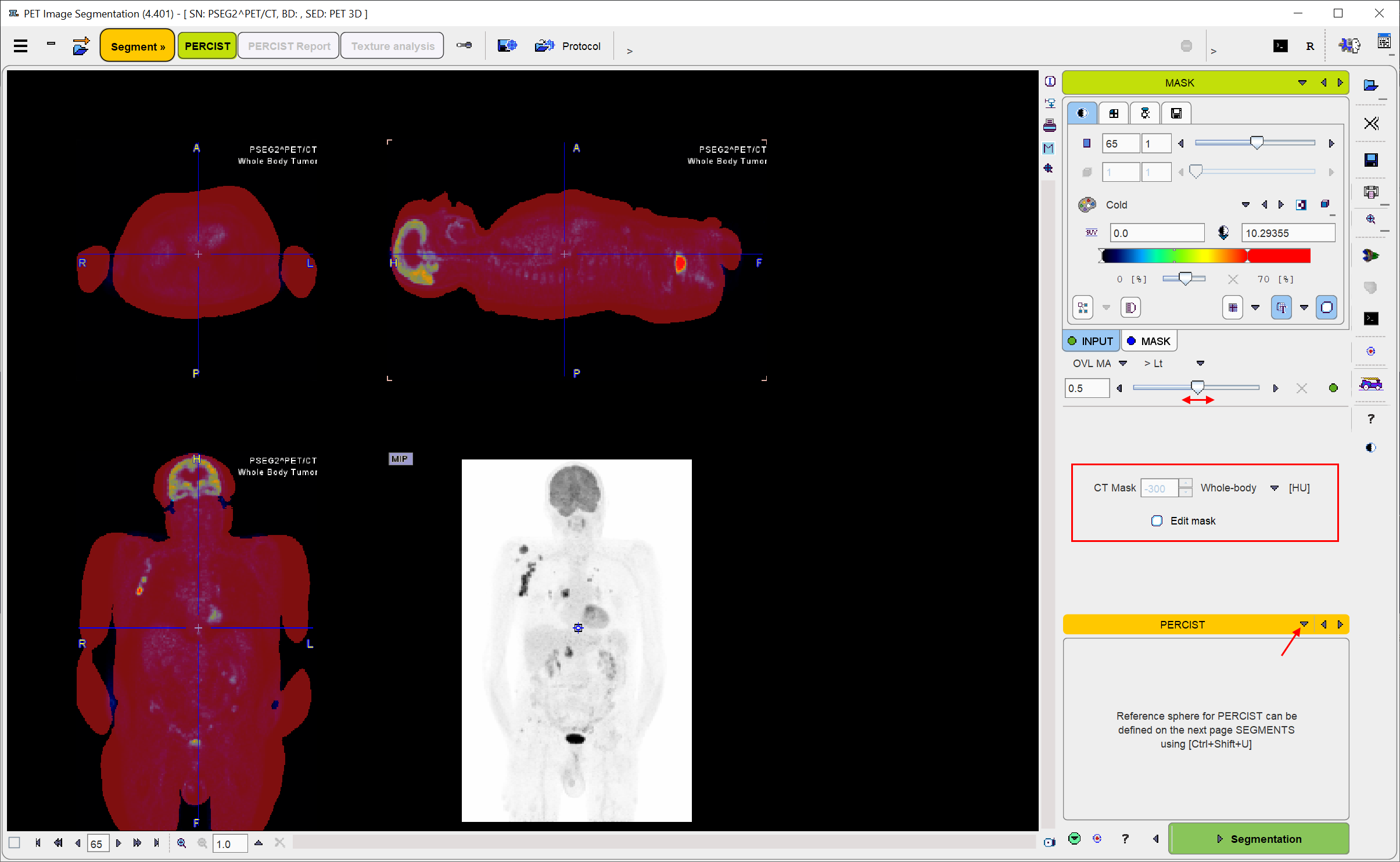 Mask Edition
The options of the selected masking method are still available. If another option is selected, the corresponding mask is immediately calculated and shown. Edit mask converts the mask into an outline definition and opens it in a VOI dialog window for additional editing.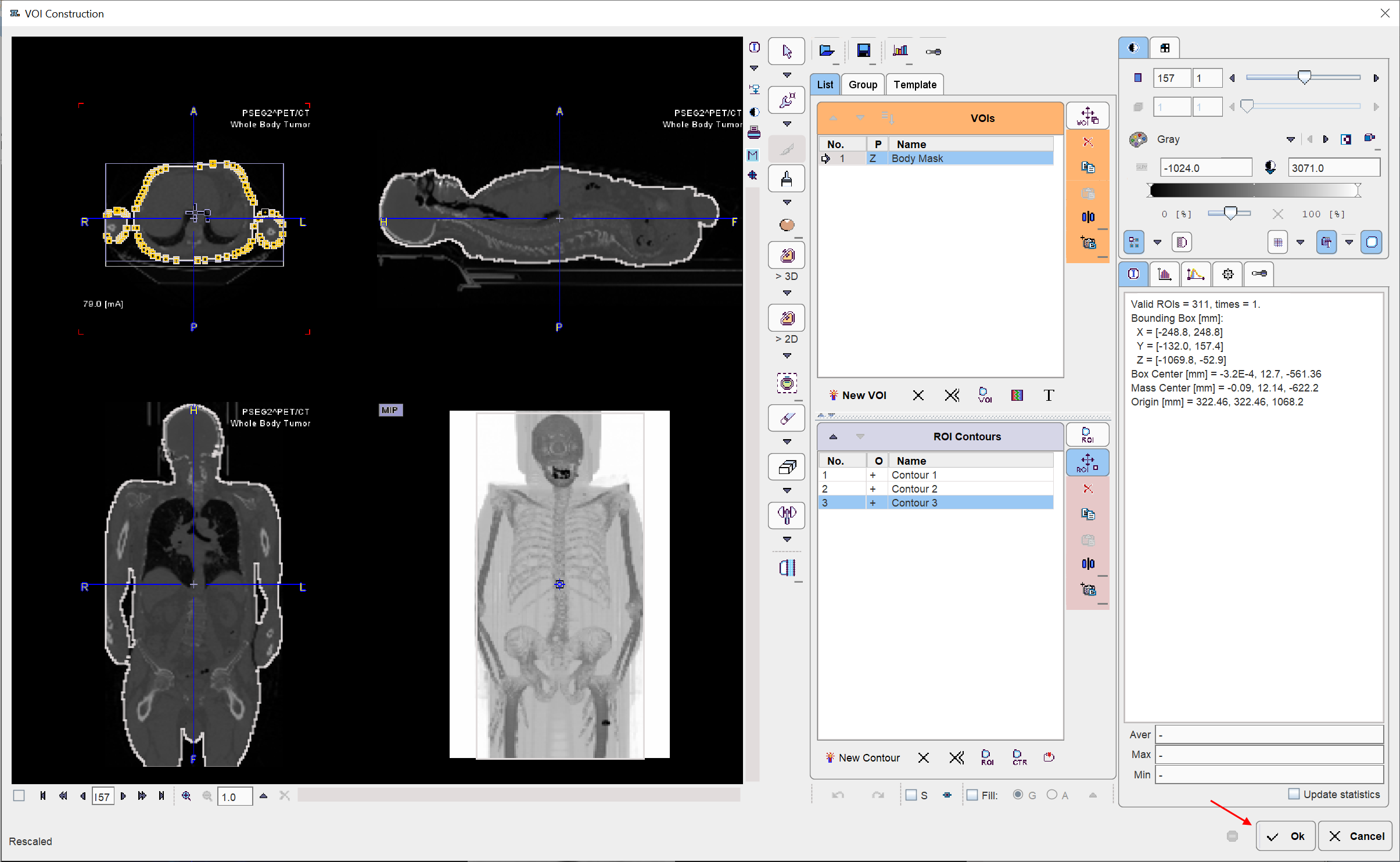 Here, the mask definition can be modified using all PMOD VOI tools. Please refer to the PMOD Base Functionality User Guide for VOI-related details. When closing the window with the Ok button, the mask is returned to PSEG.
Segmentation Method Selection
At this point, the PERCIST segmentation method has to be selected in the lower right.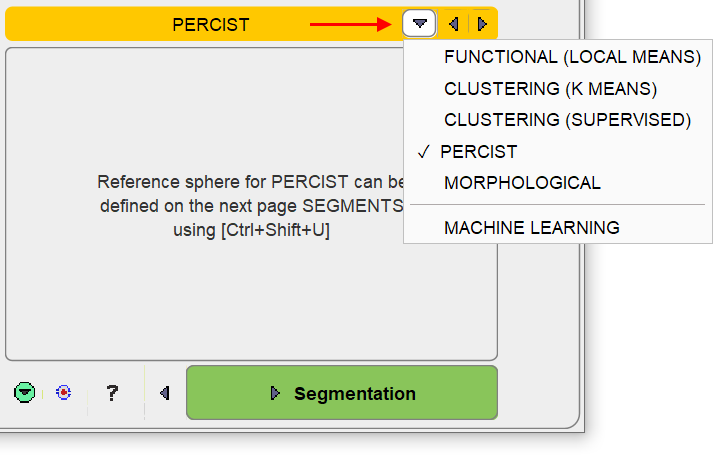 The panel below the selection is updated accordingly. For PERCIST as illustrated above it only informs about the procedure how to place the 3cm diameter reference sphere.
To finally start the PERCIST segmentation please activate the Segmentation action button.