In addition to direct data acquisition to a computer running PSAMPLE, the twilite three allows internal data storage. Data stored internally is then transferred via FTP to a computer connected later (direct or via network).
Internal data collection is started/stopped using the "save" button

on the touch screen: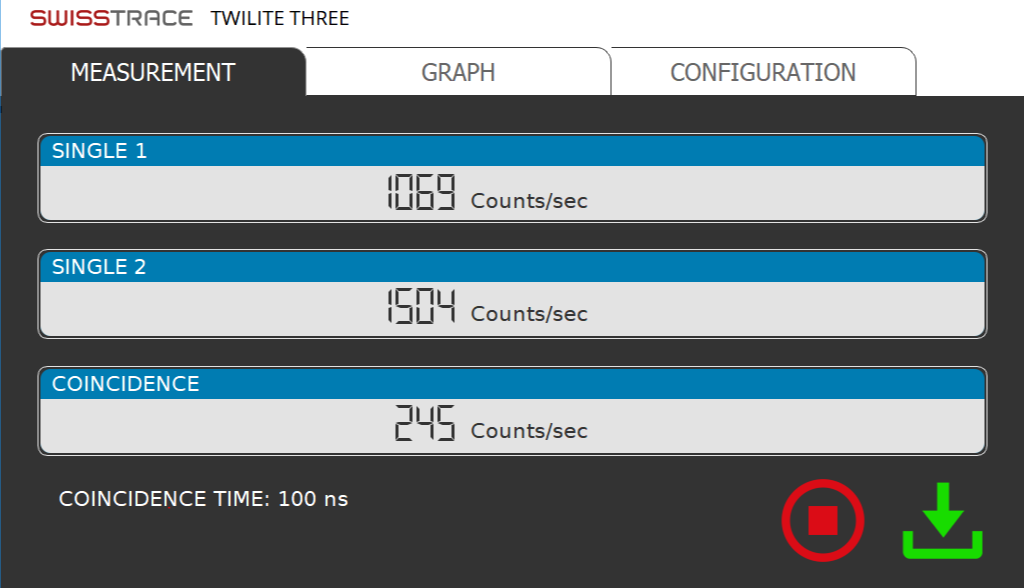 Once data has been saved internally, an FTP connection to the twilite three should be established. PSAMPLE includes an FTP interface for this dedicated purpose. It is activated in the Configuration:

The "Twilite III [FTP]" mode should be selected from the Device drop-down menu. The IP address of the twilite must be entered in the IP field. Take care not to alter the User and Password fields.
The "@ Connect" button opens the Web file manager window: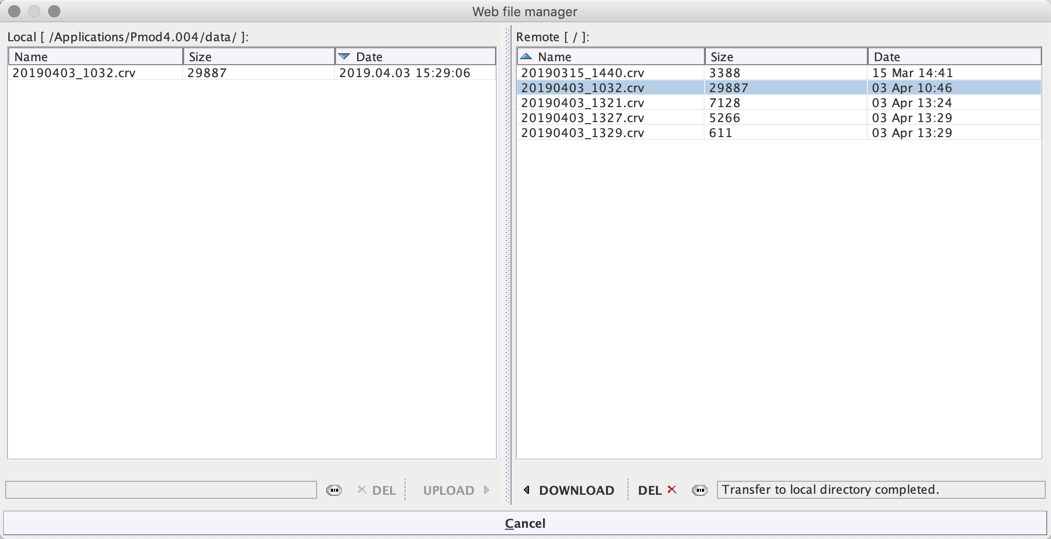 Data files on the twilite are seen on the right side (Remote). Files can be selected and copied to a local folder (PMOD data path shown in top-left) using the "< Download" button. These files may then be directly opened in the PSAMPLE Correction module, as described later in this document.
Once the "Twilite III [FTP]" mode has been selected in the Configuration, the behaviour of the Start All button changes. Upon left-click, the Web file manager dialog opens: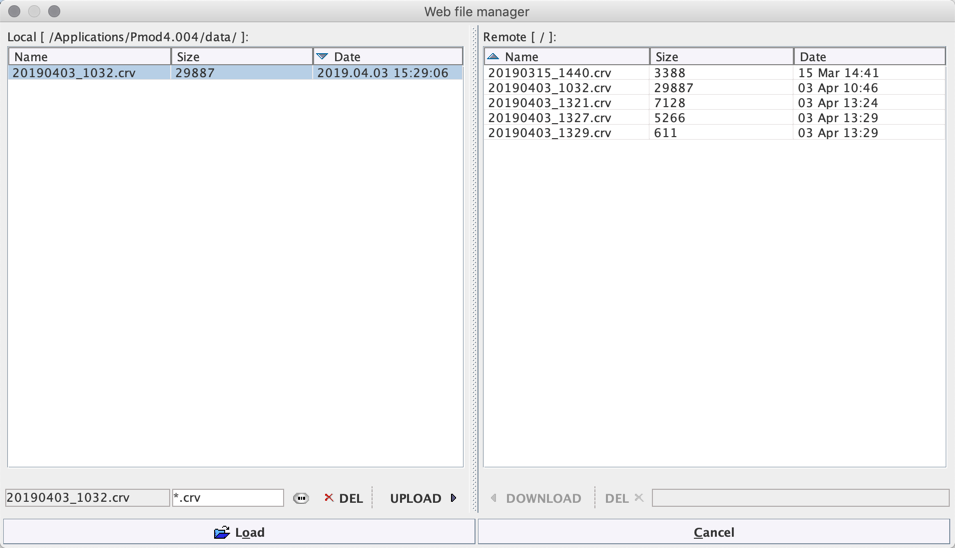 Data files can be transferred from the twilite to local data folder as described above, then a local data file should be selected and opened using the Load button. The data is displayed as though it had been recorded in the PSAMPLE Acquisition module: