Saving of the matching results is started with the

button from the lateral taskbar. A dialog window is shown with the image list in the upper part, transformation list, VOIs and protocol in the middle part and an Output Format selection below. By default, all entries in the lists are checked.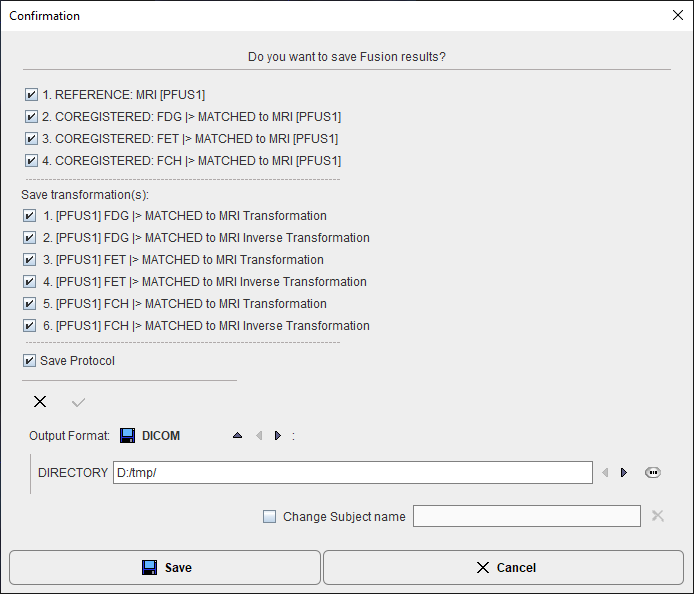 With the Save button, the selected entries in the lists are finally saved.