Many of the viewing functions can be activated and are much faster to use by keyboard shortcuts. To direct the keyboard shortcuts to the right images it is essential that they are active, indicated by the blue color of the activator rectangle in the upper left corner of the image display. Clicking into the image activates it. To avoid reslicing in the orthogonal viewing mode please hold down the CTRL key when clicking.
While working in PMOD the list of keyboard shortcuts can be displayed via the image context menu, which is obtained by clicking with the right mouse button onto an image shown in PMOD.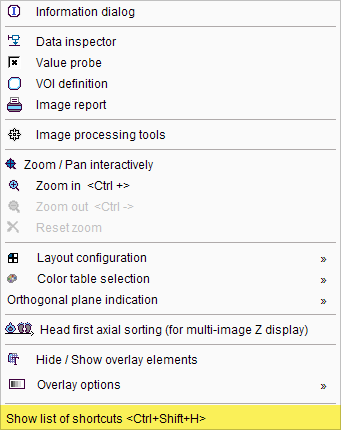 The last entry View List of Shortcuts <Ctrl+Shift+H> displays the window reproduced below. Note the arrow buttons to switch between pages.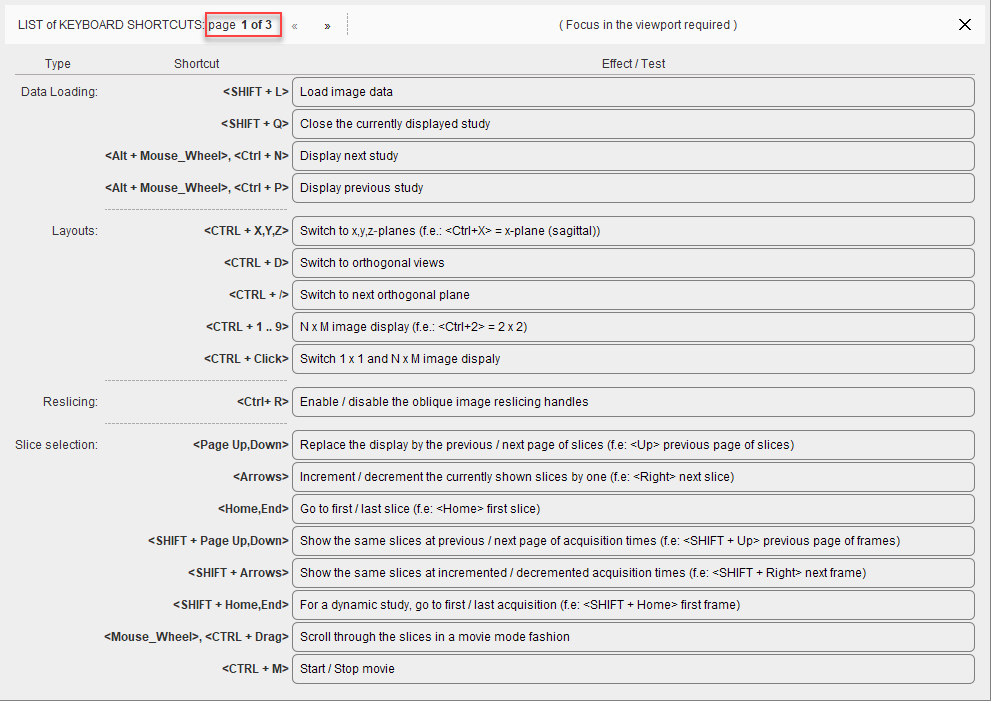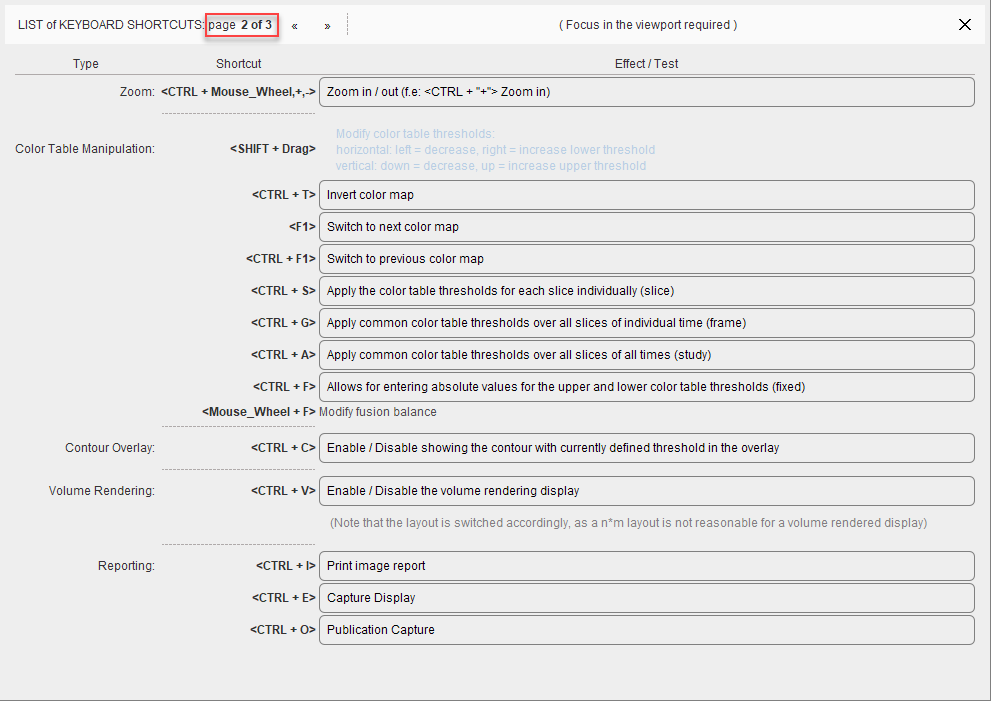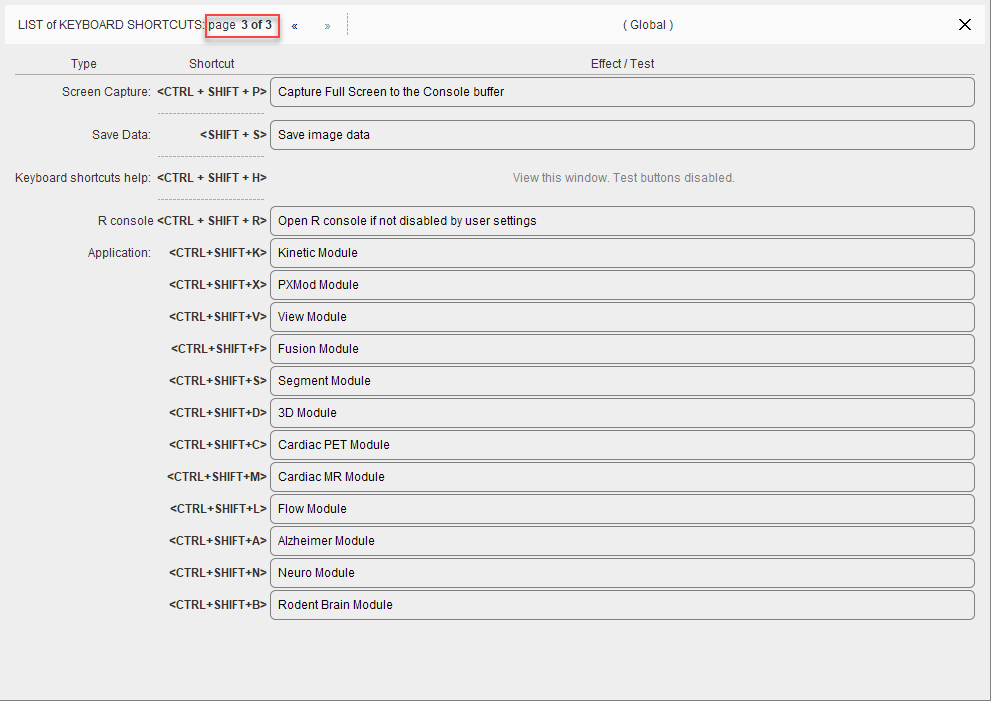 Button- and Menu-Related Shortcuts
Functionality implemented as a button or a menu item can often be activated using the keyboard. In these cases, a letter in the item text is underlined. The action item can then be activated by combining the ALT key with the underlined letter. In dialog windows, ALT+C is typically used for the Cancel action.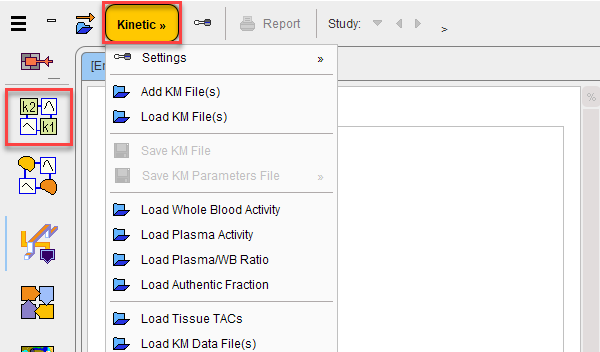 For instance, when working in PKIN, the menu Kinetic can be brought up quickly by ALT+M. Once the menu is open, an underlined letter is sufficient to activate a menu item. So ALT+M and then an "L" will quickly perform the Load KM File(s) action.
Dialog Default Action
When a dialog window is opened, the button with the most likely action is usually pre-selected. This default button can be activated with the SPACE keyboard key (not with the ENTER key). This is a Java property.