The first step is to prepare the input data. Start the viewing tool to perform the image association in the database viewer as illustrated below.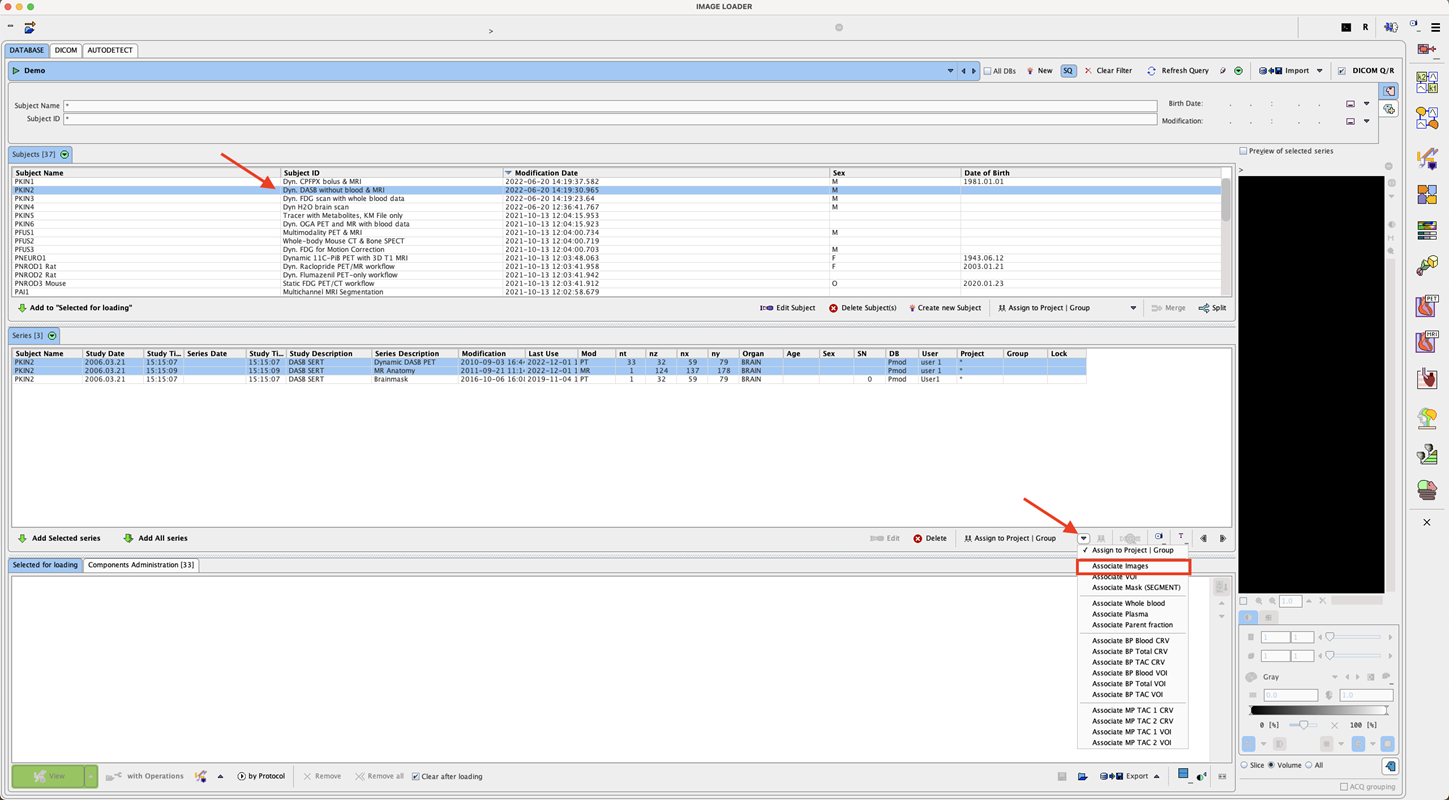 Select subject PKIN2 in the Subjects list. Use SHIFT+Click to select the two image series MR Anatomy and Dynamic DASB PET which will be used in the pipeline processing. From the Set Project list activate the Associate Images entry to establish the mutual relation between the image series.
This operation would be repeated for all subjects to be processed. It is a one-time action which can be taken advantage of in multiple analysis procedures.