From the initial PMOD installation there will be an example data sources configured, Pmod. To see the list of data sources select the arrow indicated in the illustration below.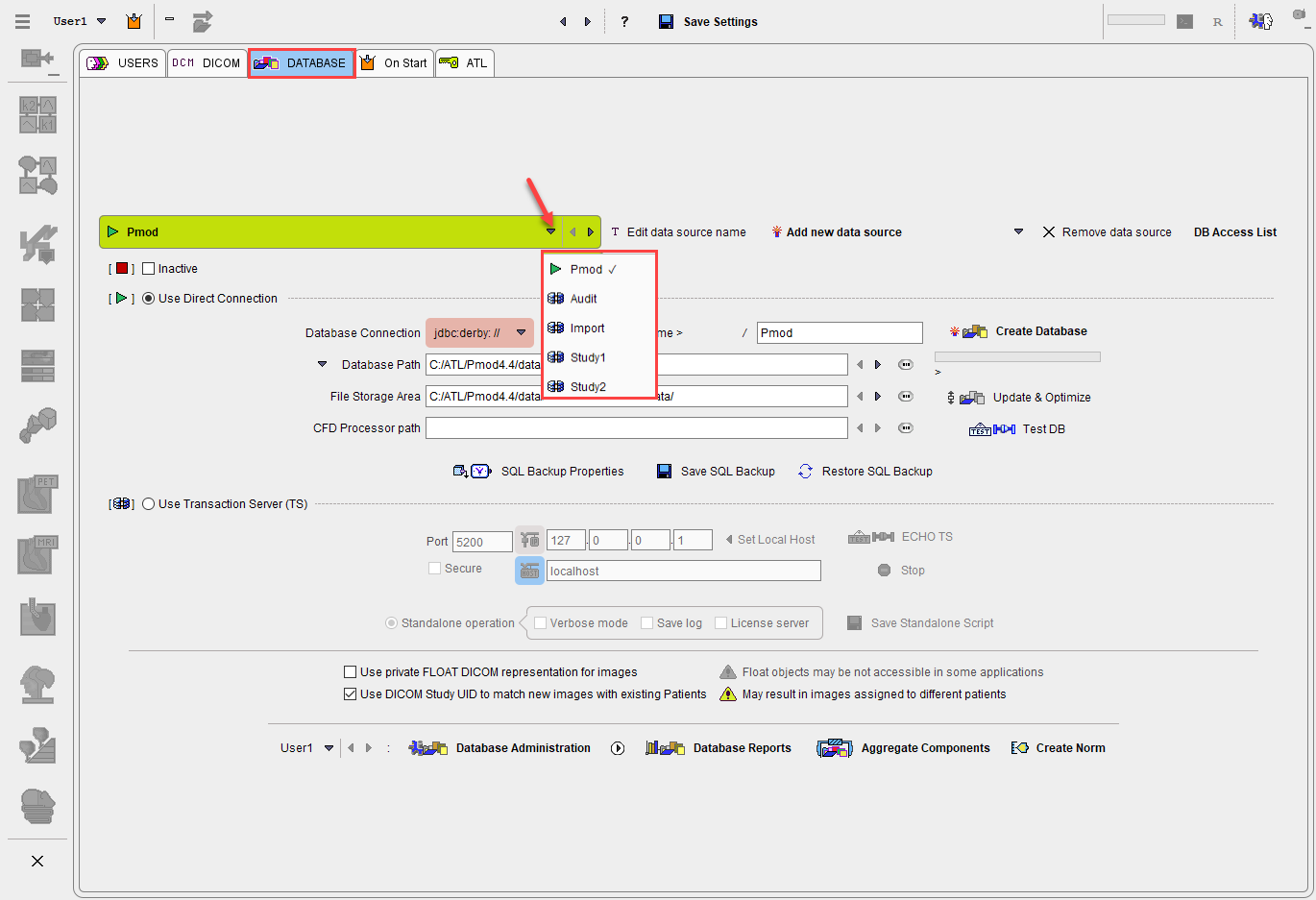 It is recommended to clean up and remove the example data sources. To this end select the Pmod data source and then activate Remove data source. At the end only the relevant data sources should be listed, each with a

symbol to indicate that the database is served by a transaction server.