Following R installation, start PMOD and open the Configuration facility from the main ToolBox.
On the STATISTICS tab select Start local R to ensure local execution and verify that the path to the local R installation is correct. Select Install to Pmod folder to avoid permission problems when installing the R packages.
Restart PMOD and wait for the R icon on the main ToolBox to become active.
Then click on the R icon to open the PMOD Console. The required packages are downloaded and installed, followed by an execution test and printing of the R version information:
The settings button indicated above opens the dialog window below.
Please verify that the Path to Python corresponds to your local installation of Python 3.8. If it does not, the Path to Python can be configured in the Configuration facility from the main ToolBox:
Next open the Package Manager. All packages should have status OK.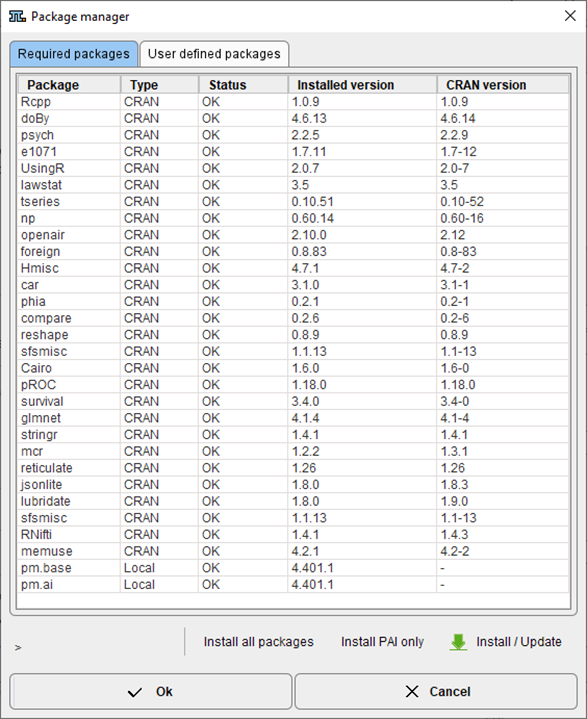 Note: If package installation fails, please check your firewall settings or contact your IT service.