Following R installation, start PMOD and open the Configuration facility from the main ToolBox.
On the STATISTICS tab select Start local R to ensure local execution. Select Install to Pmod folder to avoid permission problems when installing the R packages.
Restart PMOD and wait for the R icon on the main ToolBox to become active.
Then click on the R icon to open the PMOD Console. The required packages are downloaded and installed, followed by an execution test and printing of the R version information:
The Settings button indicated above opens the dialog window below.
Please verify the Path to Python and open the Package Manager. All packages should have status OK.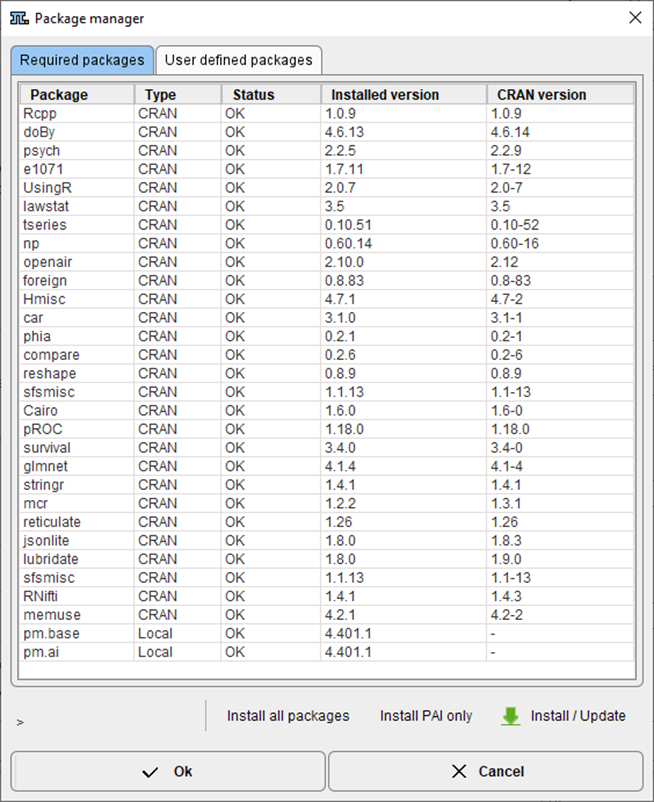 Note: If package installation fails, please check your firewall settings or contact your IT service.