The display of the images is controlled in the upper right. In many cases two images contribute to a fusion display. Each of these images has its own set of controls. In order to change the appearance of an image, the corresponding control tab has to be first activated.
The control section for the combining the two images into a fused image is located below the image control tabs. In the configuration illustrated below the colors of both images are mixed, whereby the weighting can be changed with the slider.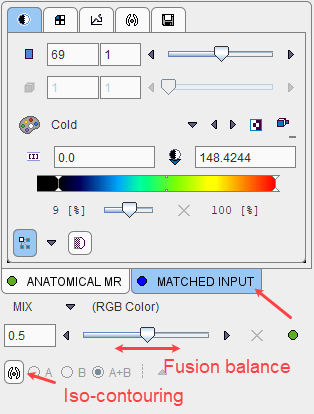 Please refer to the PMOD Base Functionality Guide for a documentation of the multitude of available fusion options.