Please select the Heart model type corresponding to species studied. In order to optimize the automatic outlining, the long axis length and the left ventricle radius at base level can be adjusted by entering corresponding numbers.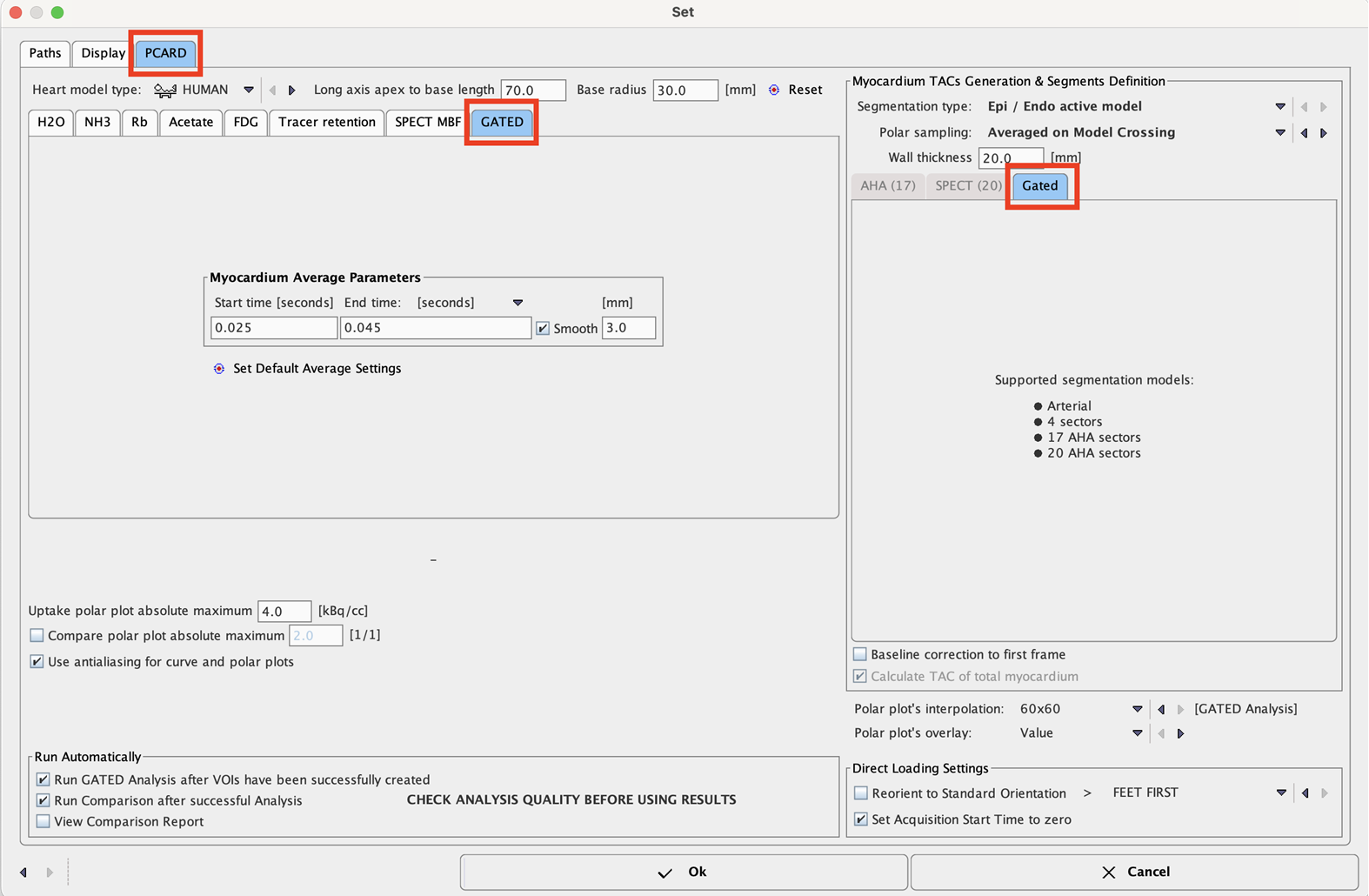 Similar to the MBF Analysis, a MYOCARDIUM image is generated by averaging the gate images between the Start and End times specified, and subsequently applying an optional Smooth parameter. In the example above all gates between 0 and 0.7 seconds (gate start times) will be averaged, and then smoothed with a 3D Gaussian filter of 3mm full-width at half maximum.
As indicated in the Gated tab, four heart segmentation models are supported for averaging the results: Arterial (flow territories), 4 sectors, 17 and 20 AHAsectors.